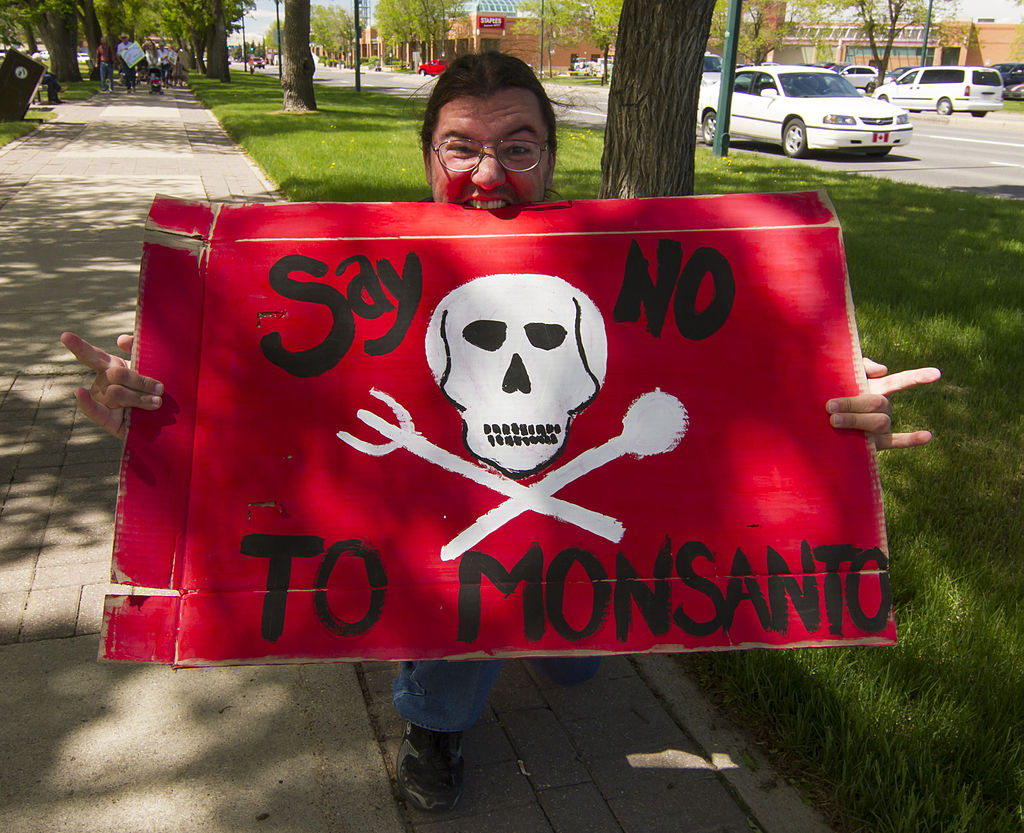 Touch the Soil News #492 (feature photo: John Novotny CC 2.0)
It is official, Monsanto has accepted an offer – by Bayer of Germany – to acquire Monsanto. Normally, mega companies often trade or exchange stock when merging. However, this deal is totally in cash – the biggest cash deal in human history.
We got our hands on the official press release from Bayer (a German company famous for the Bayer aspirin). A large portion of Bayer's operations are, however, in agricultural chemicals. The boards of directors of both companies have agreed to the deal – now it needs stockholder approval and the approval of regulators in Germany and the U.S.
The deal is so big and complicated, that it is estimated to take till the end of 2017 to get it all wrapped up. If something should happen to the deal in the interim, Bayer has agreed to pay Monsanto a $2 billion "break" fee – compensating Monsanto for all its trouble.
Werner Baumann (left), CEO of Bayer AG and Hugh Grant, CEO of Monsanto. The two men are celebrating their meeting of the minds that has led to an acquisition plan that now needs regulatory and stockholder approvals (Photo courtesy of Bayer AG).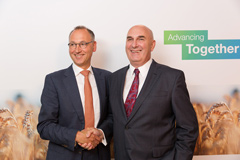 The financing (debt) that Bayer must take on is staggering. Most notable is perhaps one of the largest credit-lines ever assembled in global commerce. Bayer has a financing commitment from Bank of America/Merrill Lynch, Credit Suisse, Goldman Sachs, HSBC and JP Morgan for $57 billion. Additional funds will be raised through the sale of Bayer stock.
The purchase price of Monsanto represents a 44 percent premium over its stock value prior to the agreement on the deal. One of the things that make it difficult to understand is why Bayer AG would pay so much for Monsanto. Monsanto is one of the world's most hated companies with global sentiment against GMO seeds, GMO foods and the heavy chemical use these crops require showing no signs of weakening. Even the German public has strong feelings against GMO foods.
Bayer AG has expressed concerns that the ongoing mergers of their competitors (Syngenta with Chem China and Dow with DuPont) makes the merger with Monsanto imperative in order to survive. The combined company will be the world's largest supplier of seeds and agro-chemicals. Certainly fear is not a good driver of taking on monumental debt loads. Bayer AG also states that within a couple of years of the merger, it will enjoy annual savings of $1.5 billion (affectionately called synergies) from consolidation of operations and trimming employee numbers. How would you like to be working for Monsanto right now?
Following is one of the first video news pieces on the merger to hit the airways:
Want More? - Sign up below