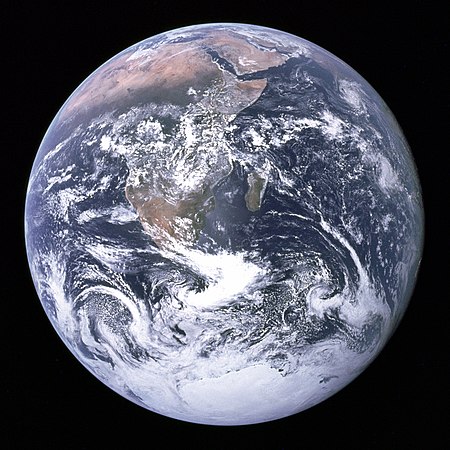 Touch the Soil News #1843 (Feature Photo – Earth From Space  –  NASA public domain)
While many small enterprises are trying to find their way and profits at their level, sometimes a larger perspective – from the top down – might be helpful. The world FAO (Food and Agriculture Organization), a division of the United Nations, offers its mega-researched report call the Statistical Yearbook 2020. And its available for free download.
In big picture terms, the following are worth noting"
Value added agriculture went up 78 percent from 2000 to 2020
The share of agriculture of the global GDP still stands at 4 percent over the last 20 years.
The global ag workforce dropped from 1,043,000,000 in 2000 to 866,000,000 in 2020
Pesticide use went up 30 percent between 2000 and 2020, but has plateaued since 2012
Agricultural use of inorganic fertilizer in 2020 reached 200 million tonnes – 56 percent was nitrogen
In 2020 global agricultural land was at 11.7 billion acres of land, down 3 percent from 2000. Of importance is that only one third of this land is for crops and the balance is permanent meadows and pastures. What we have to take into account is the population growth over the same period of time. The bottom line is that in the year 2000, the world had .65 acres of farmland for every person. By 2020, that had dropped to .50 acres of farmland for every person.
Advertising Note: There are reasons why grow-your-own is gaining traction. Contact Kelp4Less for all your growing nutrients to get the maximum productivity and product quality.
Download your copy of the 2022 Statistical Yearbook here: https://www.fao.org/documents/card/en/c/cc2211en