Touch the Soil News #560 (Feature photo – early Americans harvesting peaches in Delaware)
Native Americans in the early 1600s – in what is now called the State of Delaware – planted corn, beans and squash before the first Dutch settlers arrived in 1631. Swedish settlers who arrived in 1638 established the raising of food as the cornerstone of survival and economics. They raised wheat, barley, Indian corn, peas, pigs, sheep, goats and cattle for meat and milk.
Delaware is technically the first state of America's original 13 states. It was the first to ratify the Constitution of the United States.
As the colonies evolved and a new nation was born with a vision of industrialization, the focus on local and growing your own food all but disappeared. Now, 400 years later, the Delaware Department of Agriculture is focusing efforts on an age old human activity – citizens being involved directly in planting, tending and harvesting food.
Delaware Secretary of Agriculture – Ed Kee – announced the approval of a $20,000 micro-grant program for development of urban agriculture or community garden projects in 2017. The $20,000 will be broken up into micro-grants for non-profit organizations, municipalities, schools and organized neighborhood associations.
The original seal of the State of Delaware. In the seal are an ear of corn, a sheath of wheat, a farmer with a hoe and a cow. Modern day Delaware is re-connecting citizens with their original roots. People working together with a small amount of money can have greater potential than Wall Street with lots of money.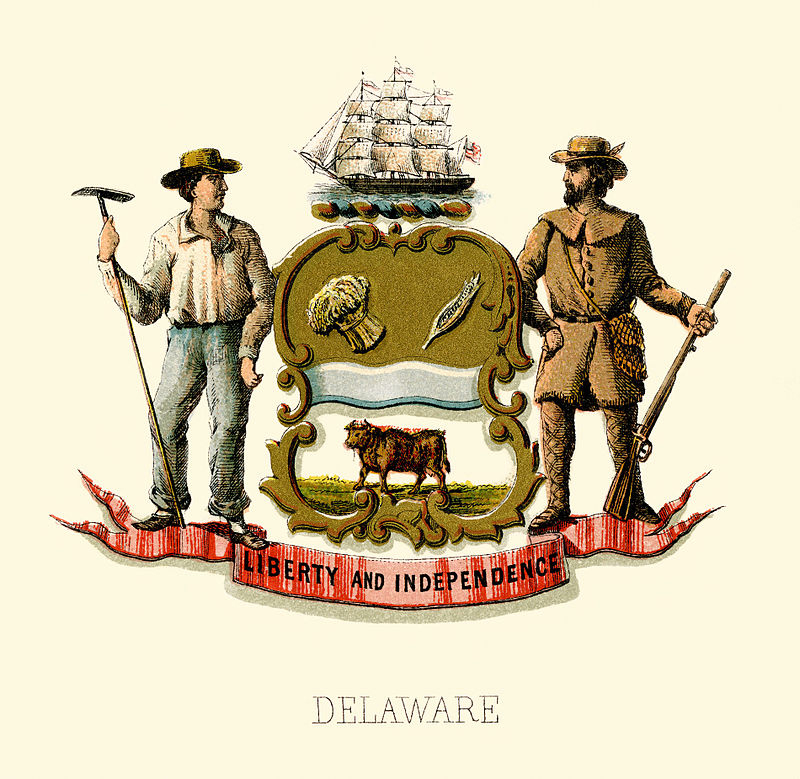 Interestingly, for profit businesses and individuals are not eligible for the micro-grants. Clearly, the intent is to get people to work together for their mutual benefit – an economic idea that has somehow been sanitized out of modern economic theory and concepts.
"Neighborhood-driven urban farm projects can help strengthen a community, bringing people together from all backgrounds," Kee said. "These micro-grants can help new gardens sprout and current projects grow. We want to help our friends and families develop a connection to the land and provide nutritious, locally grown foods."
Want More? - Sign up below