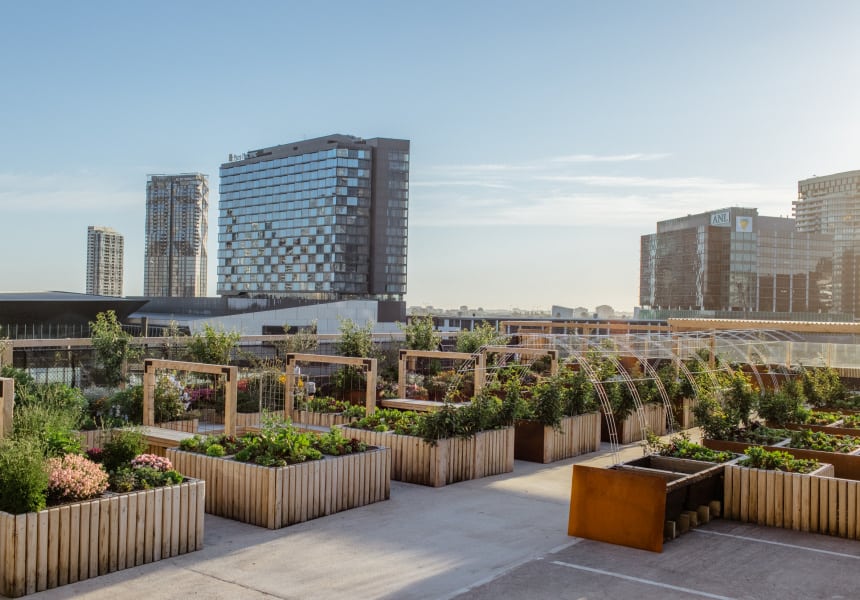 Positive Future #882 (Feature photo – Melbourne Skyfarm – Courtesy of Melbourne Skyfarm)
Farming in the city, or urban farming, is not new. It's been around for decades. What is new, however, is the media attention, that that innovative urban farming projects are getting. Bringing food and farming to the city, is on the brink of becoming a mega-trend. The footprint of urban farming has not even scraped the surface of what might be coming in the future.
Part of the impetus for urban and suburban farming, is that conventional farming has reached its peak in terms of farmland availability and fresh water. In America, for example, it would not be a surprise, if the 40 million acres of lawn, many of which have access to household water, may be re-purposed for food.
Recently making news is the Melbourne Sky Farm in Australia. You can read the full story here.
https://www.broadsheet.com.au/melbourne/city-file/article/huge-section-melbournes-2000-square-metre-rooftop-urban-farm-now-complete