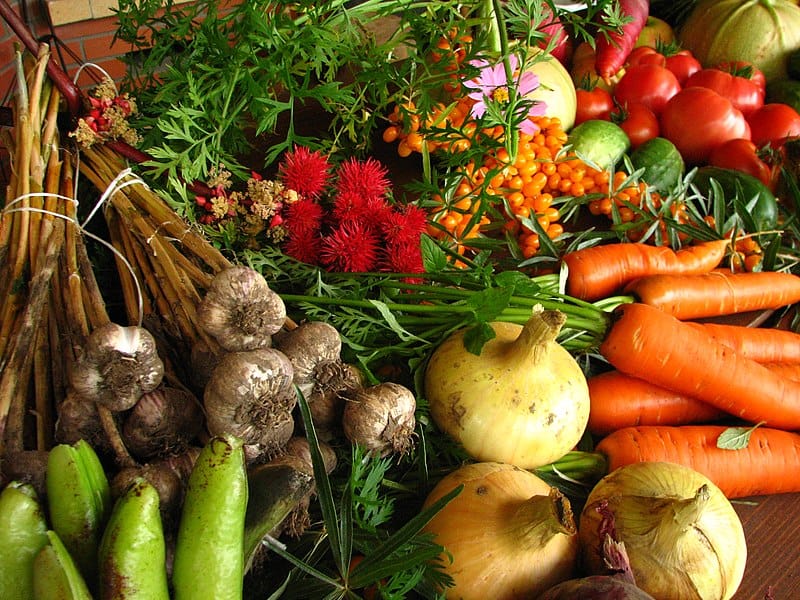 Touch the Soil News #1769 (Feature Photo– Fresh Picked Produce – CCA SA 3.0 Unported, Elina Mark)
Foodbanks, organized on the state level, distribute food to many other local food pantries and soup kitchens throughout their region. Taking an innovative lead in food banking, is The Food Bank of Western Massachusetts.
The most popular way foodbanks acquire food is through donations and fundraisers. However, the Food Bank of Western Massachusetts, now owns and controls two farms, from which produce is channeled into the areas food pantries, soup kitchens, and high-poverty school districts.
The Food Bank of Western Massachusetts, is one of 200 large regional and state level food banks who are members of Feeding America – the national organization that co-ordinates food banking on a national level. The Food Bank of Western Massachusetts is the first and only foodbank to have forayed into the activities of owning farmland, orchestrating production and getting it off the farm and to the needy.
Farm to fork activities are not totally new to food banks, as many take donations from farms. However, being economically involved from farm to fork is a new model that makes us rethink the mainstream food chain. Will more foodbanks get into farming in the future?
You can read about food Bank Farms here: https://www.foodbankwma.org/special-initiatives/food-bank-farm/