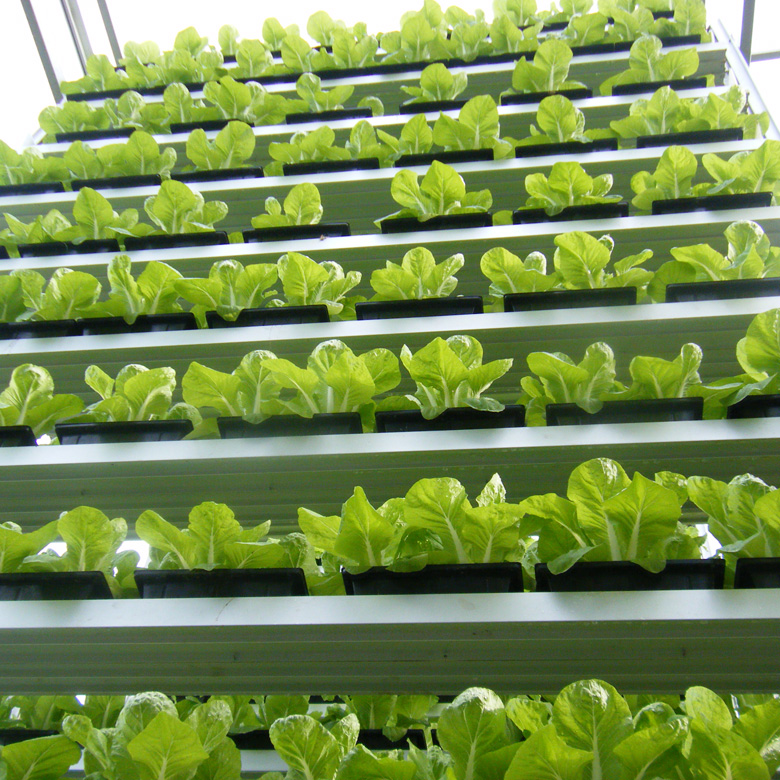 Touch the Soil News #265
Singapore entrepreneur Mr. Jack Ng, recently won the world's top design prize ($110,000 USD) from INDEX – a design award program focused on creating a better world through design.
Mr. Jack Ng has an interesting story. He was operating a construction and engineering enterprise out of a factory in Singapore. He had many foreign workers from India, China and Bangladesh – many of which were farmers in their home countries. When Ng discovered many of the workers were homesick, he invited them to farm in an unused space behind the factory. It brought the workers together and they shared what they grew.
Mr. Jack Ng and his Sky Urban Vertical Farming System (photo courtesy of Jack Ng)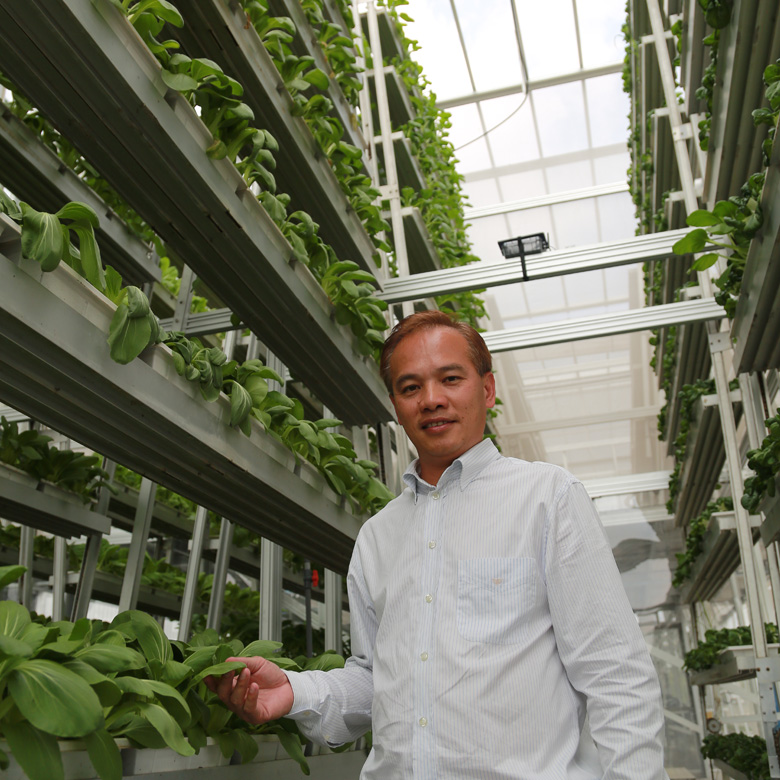 Seeing this agricultural meshing, Mr. Jack Ng began experimenting with vertical planting – three layers at first. The experience urged him onward. Ng says that his experience in building houses for people was applied to building houses for plants. The key difference he explains is that building for plants is less stressful than building for people.
Ultimately, Mr. Ng designed a roughly 30 foot high structure that was like a Ferris wheel of planting trays in which food plants would rotate to get sun and watering. What make's Ng's invention unique was that his system was not only space efficient, but was reproducible at a fraction of the cost of very expensive indoor climate-controlled operations. The system also captured rainwater to irrigate the plants.
Today, Mr. Jack Ng has 1,000 vertical farming towers which can grow 10 times as many vegetables than an equally sized traditional farm. Mr. Ng's plan is to increase his farming towers over the next couple of years to a point where he produces over 5 tons of fresh produce every day. Mr. Ng is already exporting his concepts and Ferris-wheel towers to other nations.
Following is an informative video clip of the Sky Urban Vertical Farming System.
Want More? - Sign up below