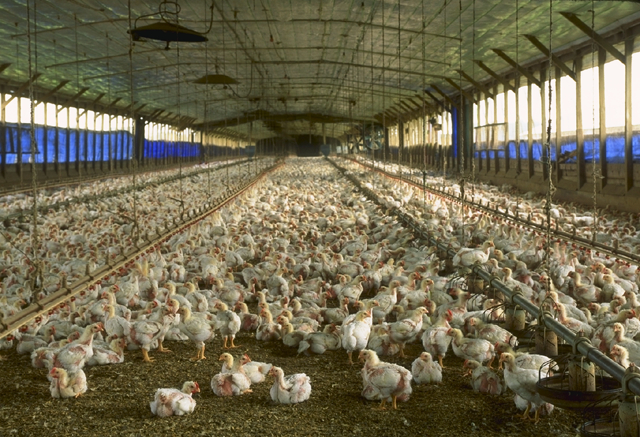 Touch the Soil News #910 (Feature photo – CCA SA 3.0 Unported)
It is hard to imagine what it would take to grow chickens, manufacture the feed, process the chickens into meat products, package the products for market and have all of the trucks (logistics) for distribution. It's called vertical integration.
The American psychology, when it thinks of chickens, is deeply mired in history and memories of a handful of chickens roaming around the barnyard are still alive.
Global Meat News recently reported that Thai based Charoen Pokphand plans to build a fully integrated facility for 100,000,000 broiler chickens. The venture will be built in China with the blessings of the Chinese government. The facility will be located in the Hebei province near Beijing. The region has a population of over 100 million people.
Output of the facility is estimated to reach 400 million pounds a year at full capacity. It is hard to imagine what an environmental impact statement would look like for such a facility and the issues surrounding safety, cleanliness and bird health.
You can read the full story at the following link:
https://www.globalmeatnews.com/Article/2018/01/09/CP-building-poultry-mega-project-in-key-north-China
The following video about the Charoen Pokphand global conglomerate is staggering:
Want More? - Sign up below