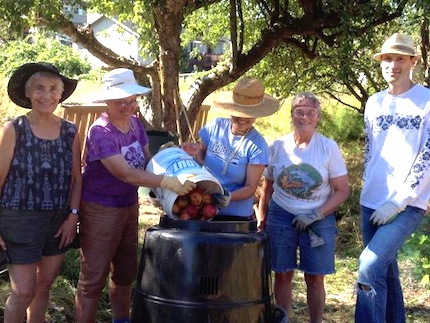 Touch the Soil News #468
We have heard of gleaning clubs that care and harvest fruit trees in neighborhoods and we have heard of Web sites that show you where fruit trees are located in a city. But an emerging faction in the food security movement has come to reality in West Seattle – Puget Ridge Edible Park.
Locals care for the park which is located in a food desert. The USDA defines a food desert as a low-income census tract where at least 33 percent of the tract's population has low access to a supermarket or grocery store.
The Puget Ridge Edible Park (2/3 of an acre) hosts heritage pear, cherry, apple and plum trees. The park is open to locals to help tend, harvest and then enjoy the fruit. A number of locals have worked on getting the park to where it is today for over 10 years.
The Puget Ridge Edible Park – though it is small – represents a rather shocking development, if you consider the events. As a poorer neighborhood, the free-market economy has left its trail of low wage jobs and lack of jobs to which the food chain responded – they moved out. To fill the void, the area is going back to developing the physical assets that produce food (land, labor and seeds) – the antithesis of the free market and organized capital.
Stu Hennessey, one of many local residents that has worked for years to bring the edible park to life (photo courtesy of Puget Ridge Edible Park).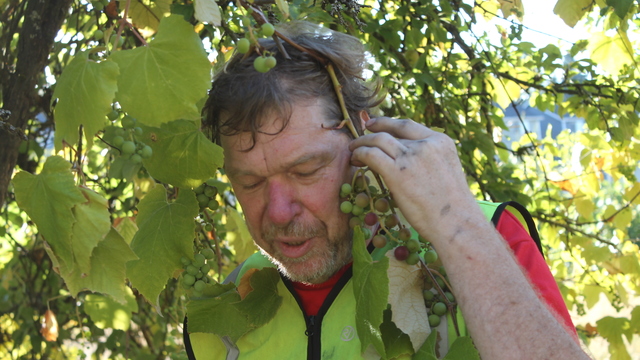 Is food security – in first-world nations – inching towards accessing land, deciding what is grown and contributing the labor? The idea of pooling resources, organizing production and agreeing on distribution seems to be the child of necessity and much of the economy is in a state of necessity.
Originally, the land that makes up Puget Ridge Edible Park was a large urban lot with a small house and a heritage orchard. The house was abandoned in 2008 in the early stages of the financial crisis, after which the city of Seattle purchased the lot. Local residents have been working with the city for over 10 years to turn the lot into a public orchard.
Want More? - Sign up below