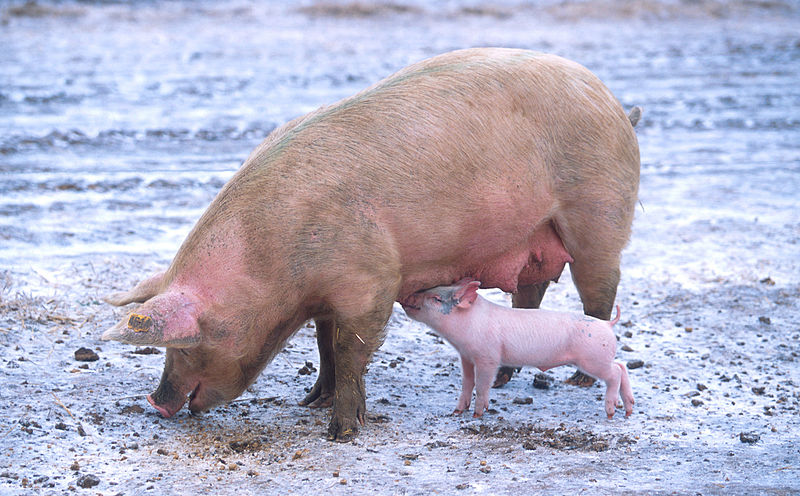 Touch the Soil News #1216 (Feature photo – Sow and Piglet – USDA)
Most dinner plates will have items from foreign countries on it. That said, the world's food system is well interconnected. It also means that a food tremor overseas can have ramifications here at home.
China, the world's largest pork producer, has had over 100 different incidents of African Swine Fever in the last half of 2018. There is no cure for the disease that rapidly leads to the death of the pigs infected. Laws are such that if the disease is found in one pig, all pigs at the farm must be culled (destroyed). Recently, a larger Chinese farm had to cull 70,000 pigs.
If China has any material reduction in production and has to import pork, it could rise prices most everywhere in the world.
Want More? - Sign up below