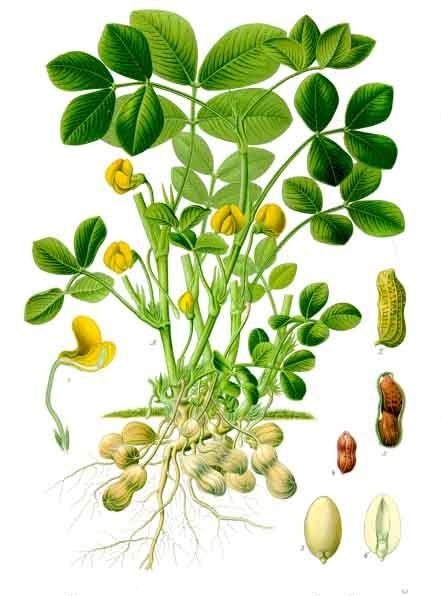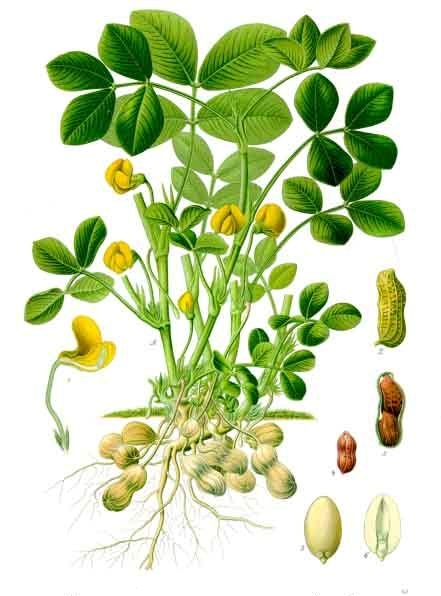 Touch the Soil News #787 (Feature photo – peanut plant – U.S. Public Domain)
The non-profit Fair Health oversees the nation's largest collection of health care claims data. Their data base includes more than 23 billion medical and dental claims from more than 150 million privately insured individuals.
Fair Health recently made news when it released updated statistics on severe food allergies. They reported a number that is hard to get one's arms around – anaphylactic food reaction claims rose by 377 percent from 2007 to 2016 (that's just 9 years). Anaphylactic means life threatening.
Following is a list of the percentage of claims to specific foods:
33 percent – Other Specific Foods. These are reactions to foods not specifically identified.
26 percent – Peanuts
18 percent – Tree Nuts & Seeds
7 percent – Eggs
6 percent – Crustaceans (shrimp, lobster, crabs)
5 percent – Milk Products
2 percent – Fruits & Vegetables
2 percent – Fish
1 percent – Food Additives
You can visit Fair Health at: https://www.fairhealth.org/press-release/claim-lines-with-diagnoses-of-anaphylactic-food-reactions-climbed-377-percent-from-2007-to-2016
Want More? - Sign up below