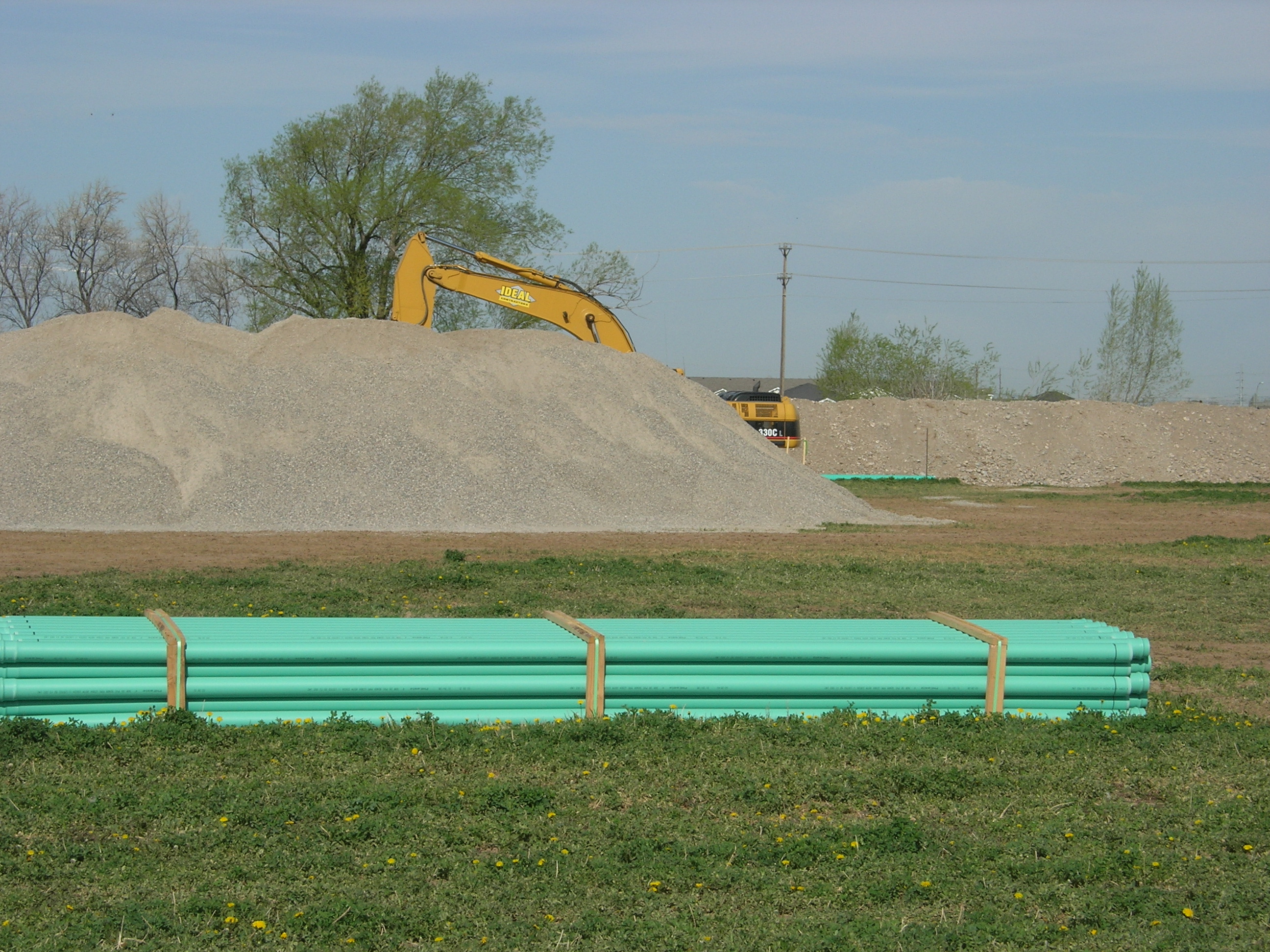 Touch the Soil News #242
Do you ever wonder if there are events unfolding that are good for our future? Recently, some voices from Canada have surfaced which are making sense.
The Canadian Province of Ontario is the most populous and has the largest GDP of all the provinces. The largest metropolitan area is around Toronto. On the outskirts of Toronto lie some of Canada's best and most fertile farmlands. The whole area is referred to by Canadians as the Greater Golden Horseshoe of which half of the land is prime farmland. Of concern is that projections over the next 15 years show that the Greater Golden Horseshoe will add 2.5 million more people to its existing 9 million. This places the best farmlands in Canada at risk. A number of grassroots organizations are calling on the Ontario government to essentially require cities to freeze urban boundaries adjacent to this provincial and national farmland treasure.
A "watershed" study has been done by the Ontario Federation of Agriculture and Environmental Defence. The conclusion of the 64-page report is shocking. "The current provincial land-use planning rules see farmland as development land in waiting. This discourages investment in farm businesses and fails to recognize agriculture as a long-term economic activity."
For a major metropolitan area to admit that it treats farming as something of indifference – waiting to be paved – is a tremendous breakthrough. It means hope exists for urban centers come to grips with the fact there is a connection between farmland and eating. The global free market has no feelings about peoples' food security needs or future generations. The market only understands price signals. If price signals dictate paving farmland, oh well.
Most cities around the world view farmland (and farming) as an impediment to urban growth.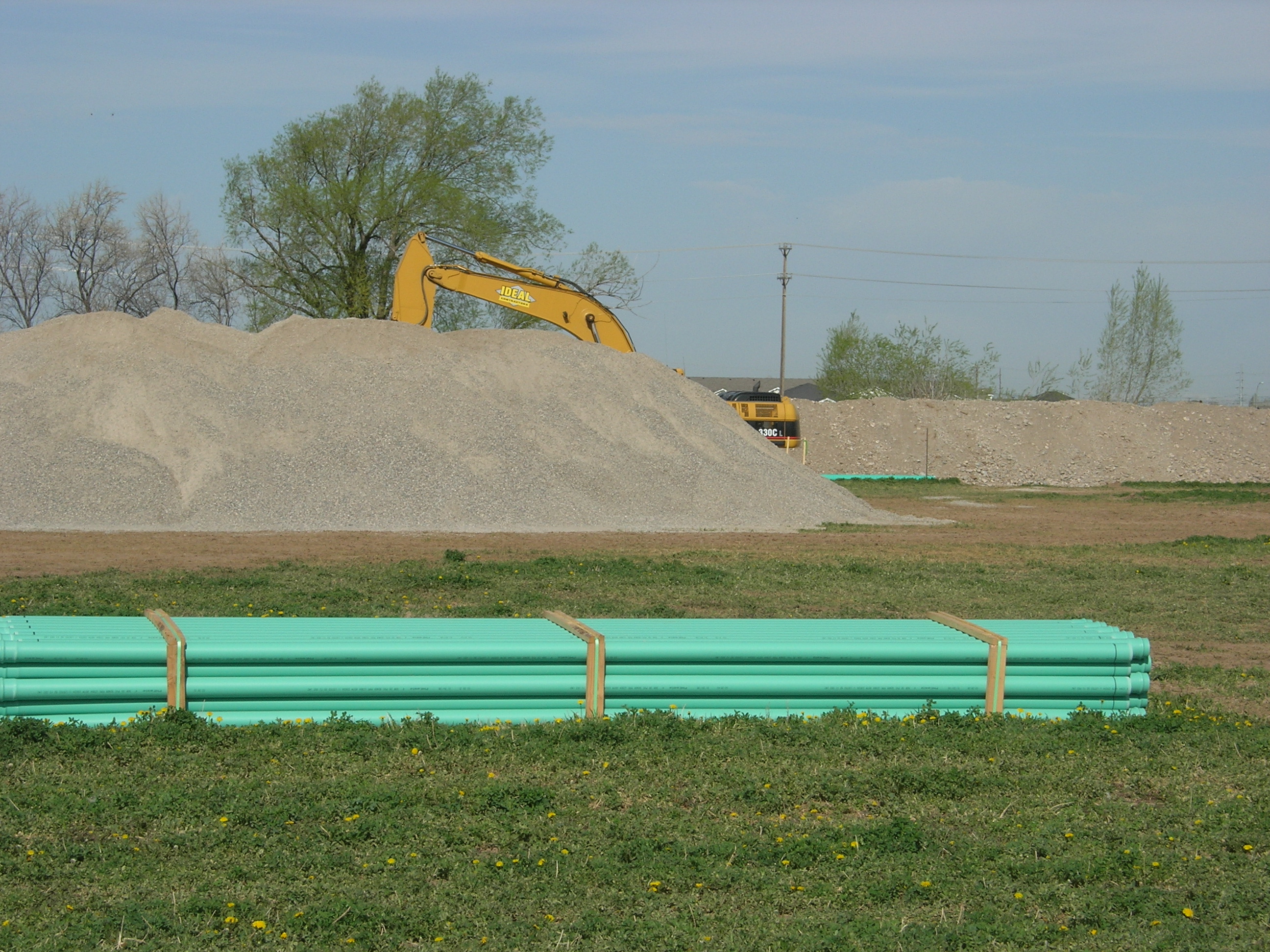 While Canadians are wrestling with a higher consciousness about farmland, no formal acknowledgement or plan (by states or the federal government) of the relationship between urban sprawl and food security exists in America.
To put America's farmland loss into perspective, we have created two (2) Info Graphics that illustrate the scope and chronic nature of the losses. Is there a political candidate that voices a single word of concern about farmland protection?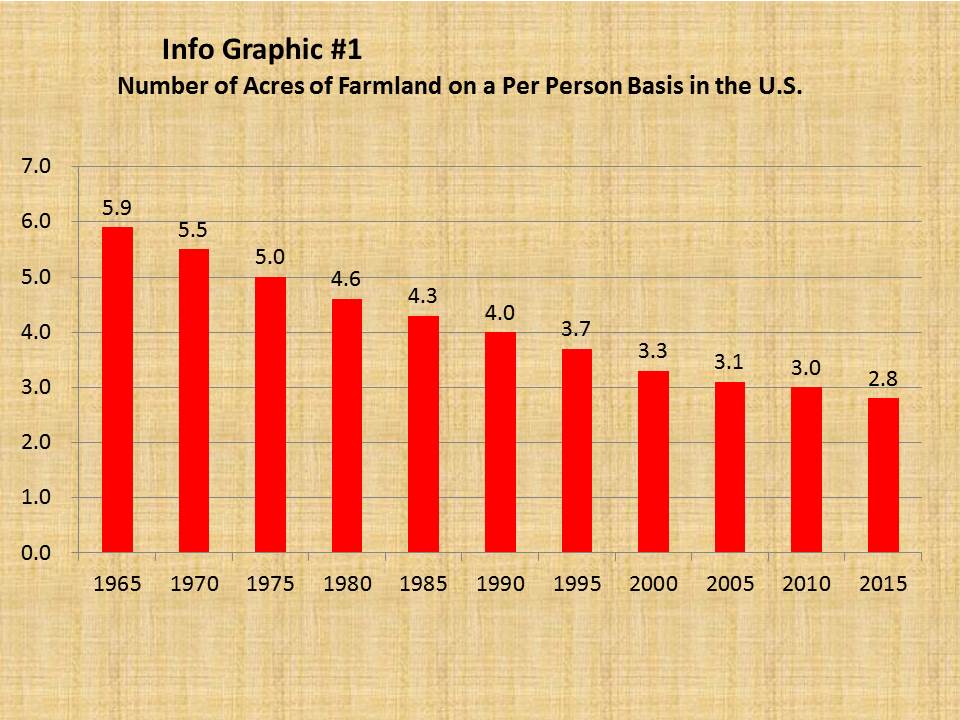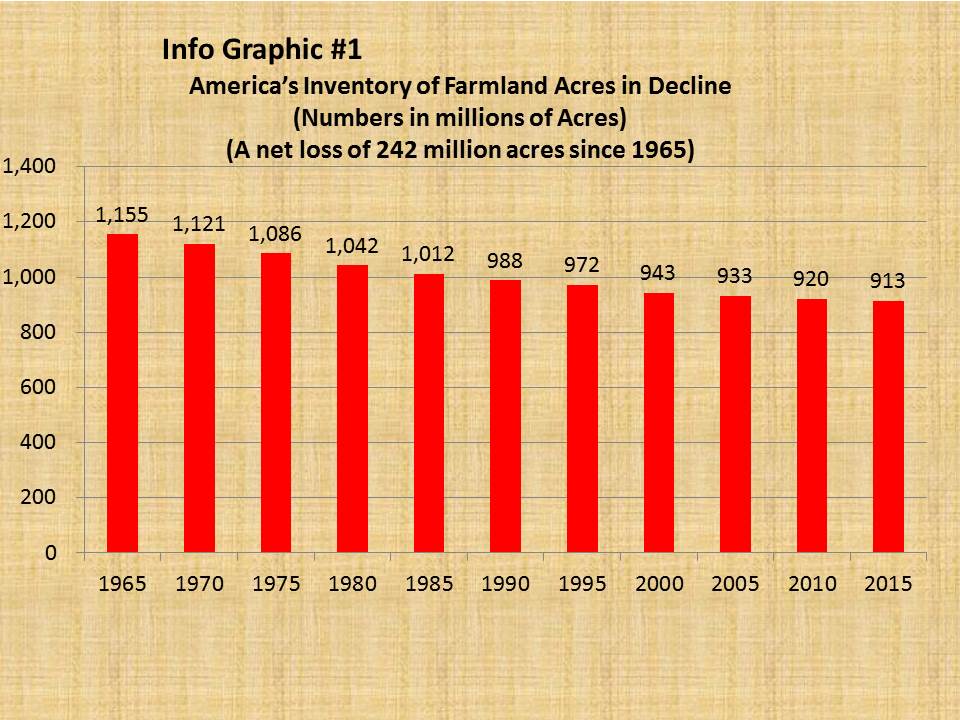 America's net loss of 242 million acres of farmland since 1965 is equal to a farm that is 20 miles wide and 19,000 miles long. Tragic is that much of the land was America's best.
This amount of land is of a size and quality that already impairs the food security of present generations in terms of quality and price.
Want More? - Sign up below