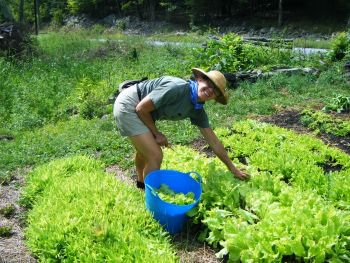 Linda Borghi is on her third farm. Her present farm is in Walker Valley, New York – about a one and a half hour drive north of the Big Apple. Abundant Life Biodynamic SPIN Farm is situated in the Shawngunk Mountains that has been turned into a "terraced" farm that hints of centuries old practices in exotic places like Nepal and China.
Borghi came from an Italian family, the oldest of eight in a family of fine art dealers. Beginning her career in the corporate world, she ultimately broke away and got into raising and marketing local food. "It was a big change for me, considering where I came from," said Borghi.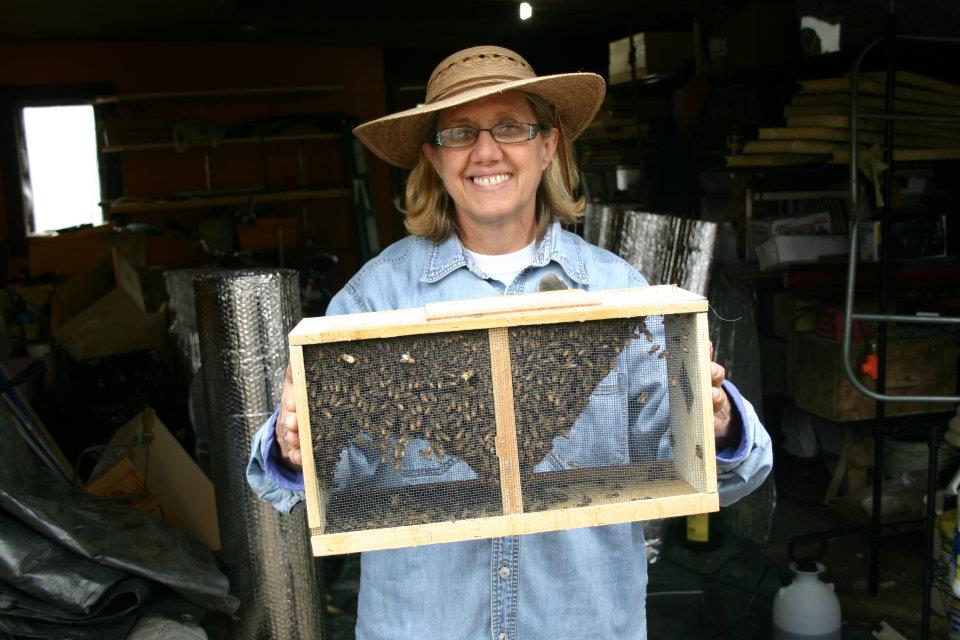 When asked about her farming practices, Borghi quickly conveys that she is a Biodynamic/SPIN farmer.
For the uninitiated, biodynamic farmers manage their farms – including fields, woods, wetlands, plants, animals and people – as a self-contained, self-sustaining organism. Another term used frequently is Spiritual Agricultural. They don't use GMOs, synthetic chemicals, fertilizers or pesticides.
SPIN stands for small plot intensive. SPIN-Farming provides a system to design and operate a farm that produces steady income which does not require a lot of land or start-up capital. Most other farming systems focus primarily, if not exclusively, on growing practices, while SPIN emphasizes the business aspects and provides a financial and management framework. That is what struck Borghi when she first came across SPIN Farming's website in 2006.
[quote]Currently only two percent of all the food in America comes from home gardens or small plots, We cannot continue in this manner.[/quote]
Said Borghi.
Borghi hits on a common chord that is weaving its way through the American psyche. The National Gardening Association reports that home and community gardening is up 17 percent in the past five years. The largest increase in participation has been among younger households – up 63 percent since 2008.
"Last year I put up 500 quarts of food – in part to accommodate my insistence of having under my roof, fresh clean food all winter long, "Borghi says. "It doesn't take a lot of effort to raise food for yourself. But what many people have not yet realized is that the same skills and effort to produce food at home can also be used to start a business, for those who have the desire or need and are ambitious."
Borghi is always striving to expand the business opportunities for backyard and home-based farmers. She markets produce from her own place with that of others in her area. "I love to write checks to local farmers and gardeners," says Borghi as she goes the extra mile to market local foods. Borghi runs a traveling farm stand that brings local foods to places of business or neighborhoods.
"In order to set up a stop point for my traveling farm stand, I only require orders from at least 10 people," explains Borghi.  Through her online "food hub" customers can order a broad variety of meats and produce – with items available year round. Folks must have their orders in by Monday for delivery the following Friday.
Encouraging others to follow in her footsteps, Borghi offers workshops on SPIN Farming, Biodynamics, Mushroom Logs production and on and on. During the growing season, she offers 22 weeks of mentoring for gardeners wanting to set up their own backyard farm businesses.  Her program uses SPIN – Farming Basics to teach the system and also includes hands-on learning.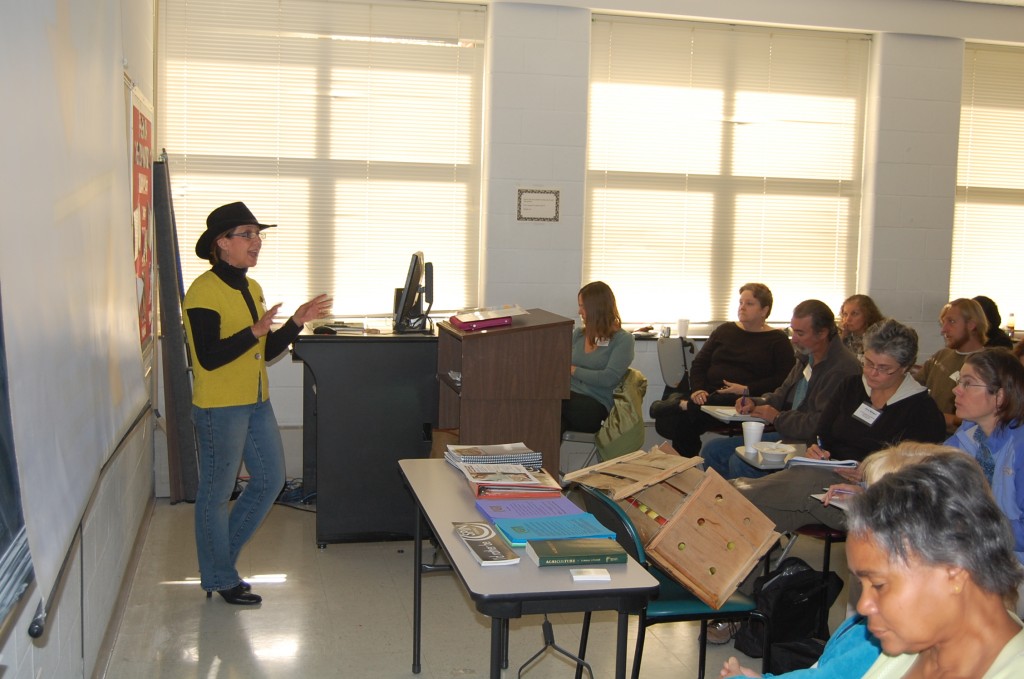 "We go over multi-locational farming using neighbors' yards, high-yield production methods, land lease agreements and even bartering with food," said Borghi. "I tell my students that I've already invested heavily in their success through my efforts." For the future, Borghi wants to get the word out about the economic potential of home and neighborhood-based food businesses.
[quote]I am determined to organize a conference at the Felt Forum at Madison Square Gardens in New York – hosting speakers and experts focused on more food-sustainable communities, and that includes home-based microenterprise development. In the current economy, reviving cottage industries makes a lot of sense. Communities can't become food-sustainable unless they are self-supporting economically.[/quote]
Want to Become a Market Farmer?
Linda Borghi uses and encourages others to use http://backyardriches.com/  an online learning program also known as SPIN. You'll learn how to turn a garden into a business, generate steady income and achieve a minimum of $1,000 in income per 1,000 sq. ft. of garden space.  
Want More? - Sign up below