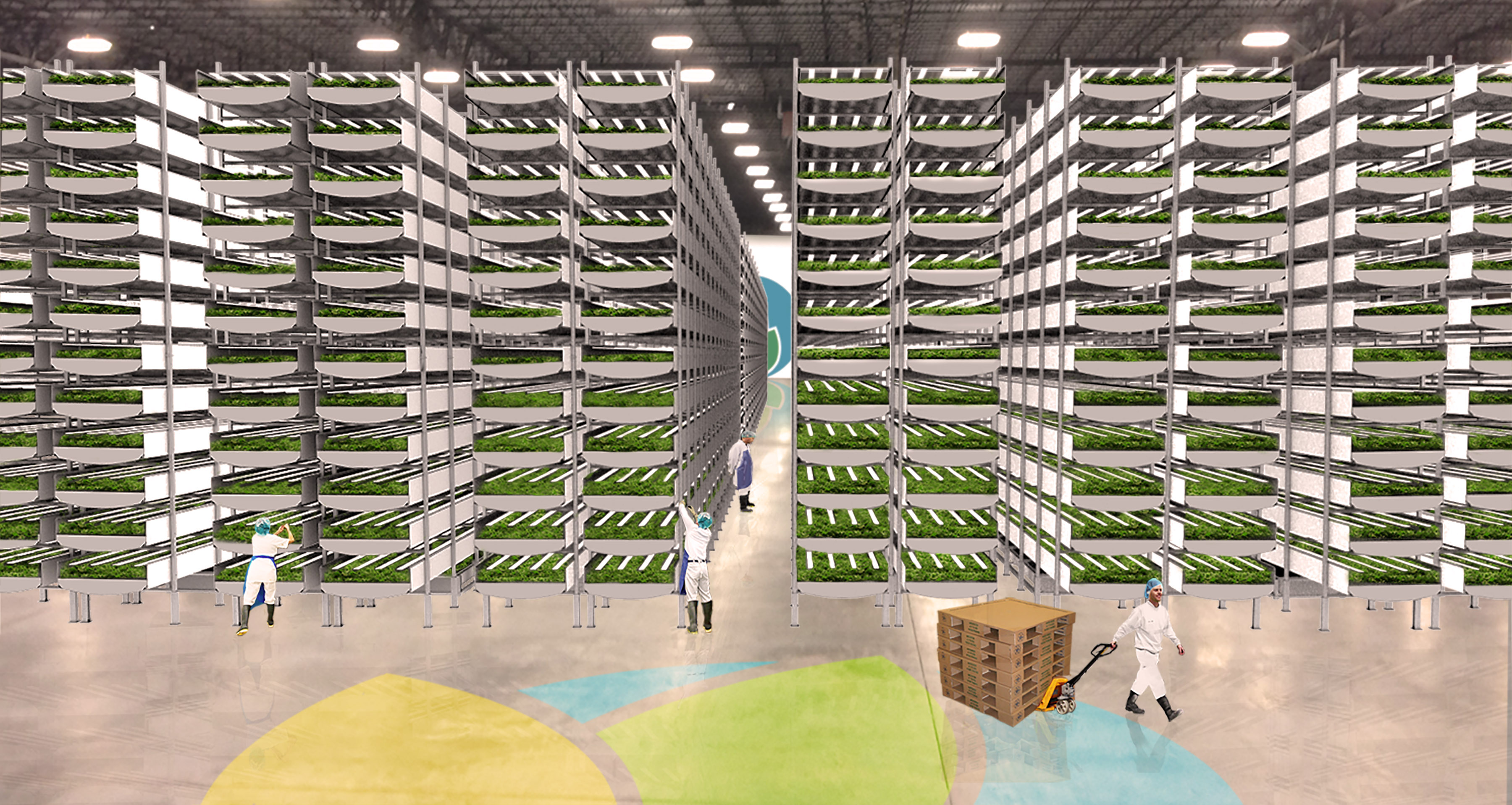 Touch the Soil News #715 (photo – artists rendition of AeroFarms operations – photo courtesy of AeroFarms)
Aeroponics is a form of indoor vertical agriculture that raises leafy greens and herbs without sunlight, soil or pesticides. AeroFarms has a patented technology that grows plants on a reusable cloth medium. As the plant pushes roots through the cloth, the roots are then misted with water and nutrients.
AeroFarms recently received more venture capital money – $34 million to be exact. This brings the total venture capital funding for AeroFarms to over $130 million since 2014.
AeroFarms presently has nine (9) indoor farms, selling fresh greens to the food service sector and stores like ShopRite, Whole Foods and FreshDirect.
Plans for the new money include expansion overseas including the Middle East. In addition, plans are to add more plant biologists, pathologists, microbiologists, mechanical engineers, systems engineers and data scientists to its present staff of 120. These high-tech professionals are a big change from the family farms of yesteryear.
AeroFarms is not the only company with visions to change food and farming with indoor farms. The Pegasus Agriculture Group located in Abu Dhabi has almost 400 acres of indoor hydroponics projects underway in Turkey, Kuwait, Qatar, Malaysia and Singapore. Other growing contenders in the indoor fresh greens space include Egyptian Hydrofarms and Indoor Farms of America.
Want More? - Sign up below