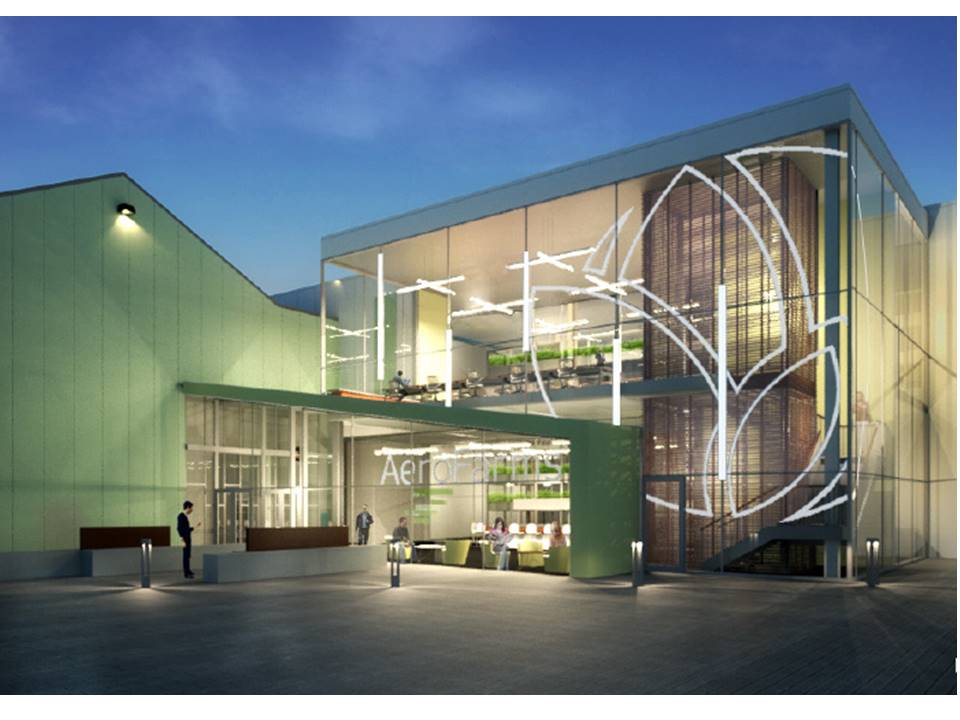 Touch the Soil News #843 (Feature photo – AeroFarms Headquarters – courtesy of AeroFarms)
AeroFarms holds title to the largest indoor farm in the world. AeroFarms grows without sun or soil in a fully controlled indoor environment. Their larger plan is to build large indoor growing facilities near major highways and large cities – around the world. According to AeroFarms, they have indoor farms under development in several states and on four continents. It appears that news will be forthcoming on these new developments. AeroFarms made Inc. Magazine's list for one of the top 25 most Disruptive Companies for 2017.
AeroFarms' flagship facility is in Newark, New Jersey. Newark is part of the larger New York Metropolitan area – a region with approximately 24 million people. A place that is potentially difficult to find a gardening spot in. The facility has 70,000 square feet and is able to harvest two million pounds per year. The company planted its first seedlings there in September 2016.
Whatever the company does, it has garnered the support of 10 respectable investors to include the IKEA store chain. To date, the investors have given AeroFarms approximately $130 million since 2014. For the management team at Aerofarms – diligently striving to make their innovative technology commercially viable – chances are increasing they will set agriculture on a different course.
Want More? - Sign up below