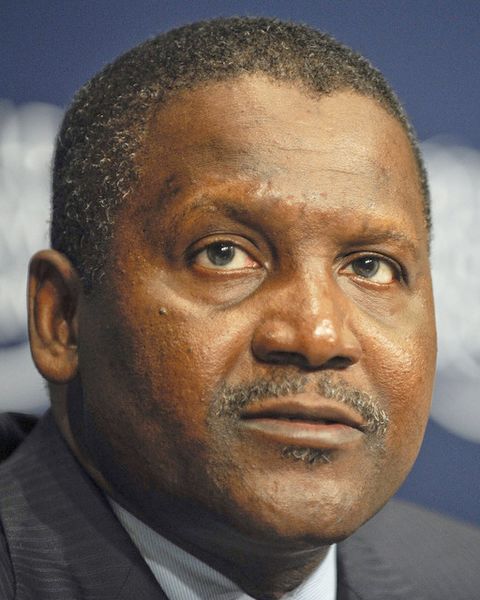 Touch the Soil News #751 (feature photo – Aliko Dangote – photo courtesy of the World Economic Forum CC SA 2.0)
In the U.S. today, when farmers look to buy land to expand, they generally buy a retiring neighbor's farm. Mostly they are parcels of a few hundred acres. A one (1) thousand acre parcel would be considered large purchase. The largest farms in America are in the 20,000 to 40,000 acre range with a few that can be larger.
Expanding his stake in the farming scene is African billionaire Aliko Dangote (age 60). Forbes estimates that Dangote has an estimated net worth of $12.5 billion, which puts him within that inner circle of the world's 100 richest people.
Dangote comes from Nigeria, a former colony of the United Kingdom which gained full independence in 1960. Nigeria is the world's 7th most populous nation with a population of 192 million. Some 50 years ago, with a population of only 53 million, Nigeria was self-sufficient in food. Since then, Nigeria's population has increased almost four fold and its agriculture has failed to keep pace. Nigeria now relies on food imports to sustain itself.
Ironically, the nation of Nigeria is strapped for foreign exchange to buy what it needs to import – thus agriculture in Nigeria has become a large export business. Go figure, if you can't raise enough food at home, you export food in the attempt to get the money to buy and import food.
But back to Dangote. According to Bloomberg News, of July 11, 2017, Dangote is investing $4.6 billion into Nigeria farming. So what does the $4.6 billion expect to achieve in terms of agricultural production?:
It assembles farms that combined represent almost 1.4 million acres. That's a farm that is equivalent to 10 miles wide and 215 miles long.
Sugar production of 1.5 million metric tonnes a year. That is equivalent to 10 lbs. of sugar for every one of America's 325 million citizens.
Rice production of 1 million metric tonnes of rice a year. That is equivalent to almost 7 lbs. of rice every year for every American.
Milk production from 50,000 head of milk cows equivalent to 132 million gallons of milk a year (362,000 gallons a day).
To put Dangote's farming operations into perspective, it dwarfs most large corporate farming operations in the U.S. by a magnitude of 50.
Want More? - Sign up below