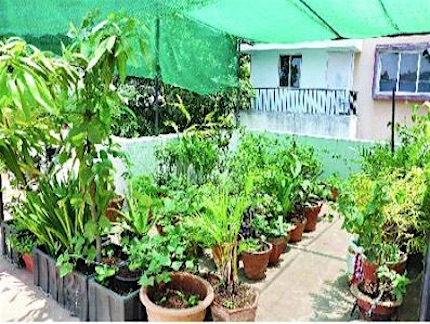 Touch the Soil News #485
Thiruvananthapuram is a long weird name for a city in India with a population of 2.6 million. It came to our attention because of an unusual food plan for the city's inhabitants.
A number of NGOs (non-governmental organizations) and the municipality of Thiruvananthapuram are undertaking an aggressive organic and local food initiative. The initiative is designed to develop a new business model around providing fresh, pesticide-free vegetables to homes in the city – 10,000 homes to be specific.
The initiative offers "terrace farming" services in the city. Residents can choose 12 vegetable seedlings from a venue of 30 different offerings. A typical residence can sign up for the program for as little as Rs 500 (Indian Rupee) per month ($7.50 USD). Once enrolled, employees of the initiative – trained as agricultural technicians – arrive at your home with seedlings, fertilizer, agricultural grow bags and knowledge.
A terrace garden in Thiruvananthapuram. Does this urban food model have relevance in the United States? If residents do the watering, and a technician takes care of the plants, maybe there is an economic model.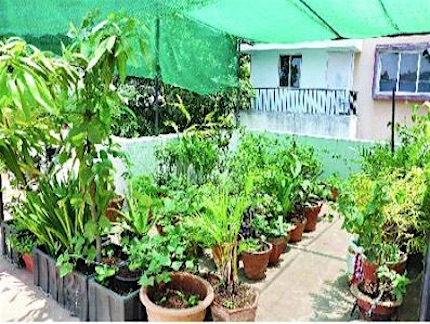 Once the seedlings are rooted in their grow bags, the agricultural technicians show up weekly to apply fertilizers and pull weeds. The only obligation of the homeowner is to water the vegetables. One agricultural technician will be assigned to 60 houses. This means the initiative will employ almost 170 agricultural technicians. An organic farming organization will provide support to the technicians in growing the vegetables organically.
The yields from the terrace farms will go to the residents of the home where the plants are maintained. Any excess produce can be given back to the initiative which will give them credit on their monthly payment.
Want More? - Sign up below