Touch the Soil News #203
Whoever thought there would be a demand for an urban farm and farmers at JFK airport in New York? That is exactly what is happening according to a recent press release by Jet Blue Airways.
A recent collaboration between a set of partners shows just how deep local and sustainable food has penetrated into the American psychology. Here are the partners of this new "farm-to-air" collaboration:
Jet Blue Airways
Terra Vegetable Chips
GrowNYC – a NYC non-profit supporting local agriculture and farmers markets
Port Authority of New York and New Jersey
Jet Blue's rooftop container farm at JFK airport - photo courtesy of Jet Blue Airways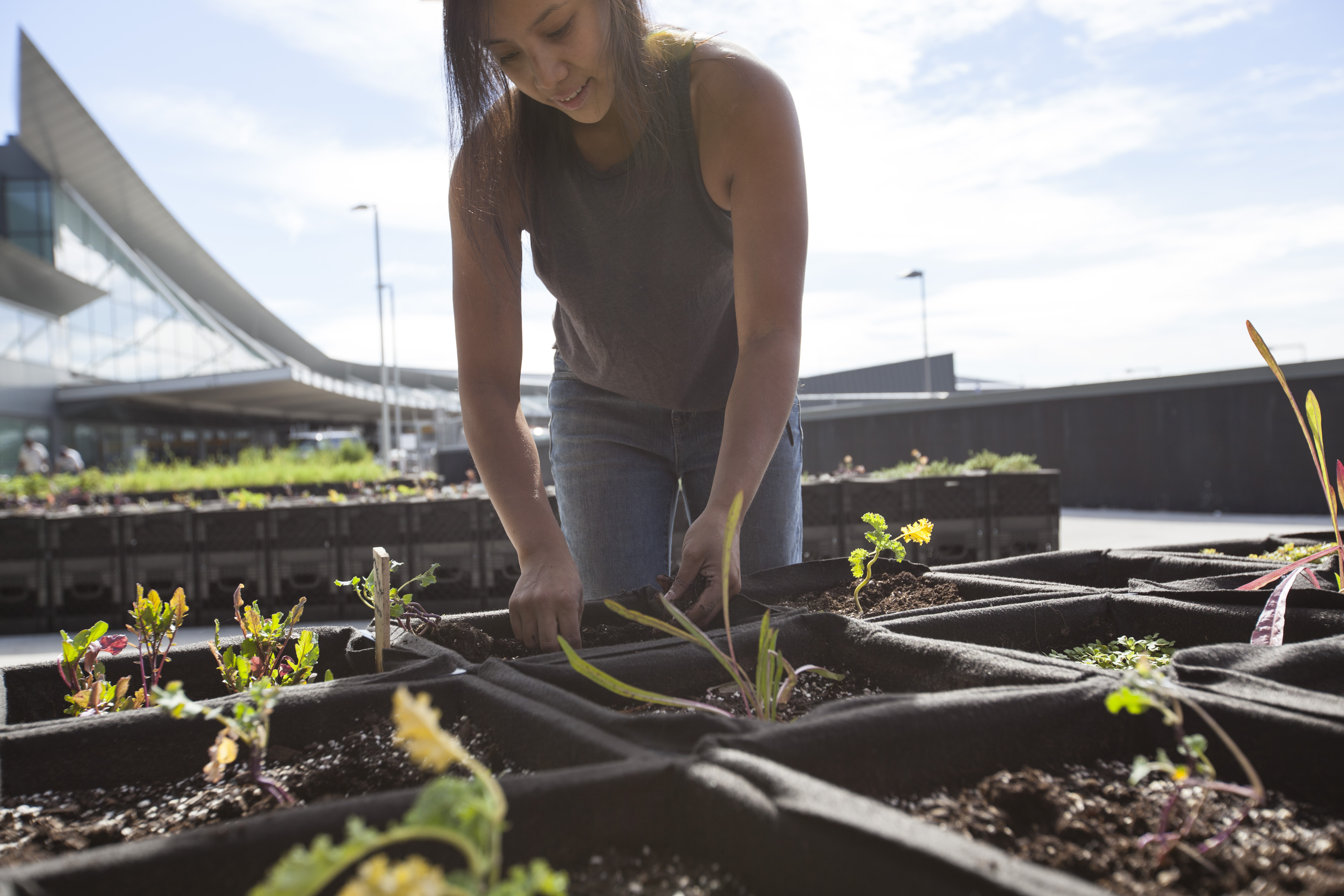 The main crop will be blue potatoes, to be ultimately used by Terra Vegetable Chips to make Jet Blue's trademark snack – Terra Blues. Last year, Jet Blue Airways distributed more than 5.7 million bags of Terra Blues.
Called the T5 farm, the 24,000 square foot farm will feature 3,000 crates of potato plants, herbs and other produce. There will be 2,000 crates of herbs and other plants including arugula, beets, mint and basil.
The farm will have no trouble being the first blue-potato farm at an airport in the world. In addition to supporting Jet Blue's snacks, extra produce will be donated to local food pantries.
The partners to this collaboration also hope to increase travelers' awareness of where food comes from and in beautifying and greening the airport landscape. If you want, you can pre-arrange a tour of the farm by checking with Jet Blue beforehand.
Following is a short video of the Jet Blue farm at their terminal at the JFK International Airport in New York.