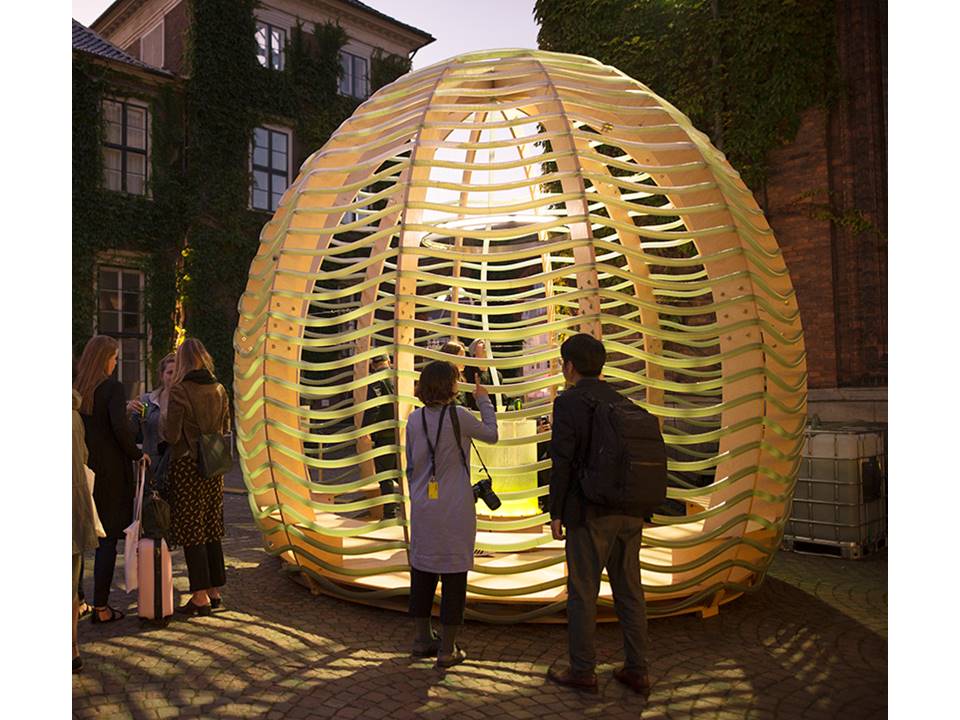 Touch the Soil News #852 (Feature photo – Algae Dome – by Niklas Adrian Vindelev, courtesy of Space 10)
Algae, known popularly from the super food Spirulina, is working its way into new inventions such as the Algae Dome. Recently featured at the Chart Art Fair in Copenhagen (Capitol city of Denmark), the Algae Dome is considered a bioreactor. The Algae Dome is being put forth as a solution to feed the world. Following are some of the highlights:
The Algae Dome is about 13 feet high and has about 1,050 feet of coiled tubing through which green microalgae flows.
Over the course of three days, the Algae Dome produced 450 liters of algae (about 120 gallons).
The algae produced contains twice as much protein as meat and is packed with minerals and vitamins.
The process of algae growth consumes carbon dioxide and other greenhouse gases – improving air quality in the process.
Microalgae is the fastest growing plant organism and can grow just about anywhere – even if the water is polluted.
In some circles it is called the "meatball" of the future. Certainly there are costs and economics that need to be worked out before it becomes the "meatball" of the future.
Want More? - Sign up below