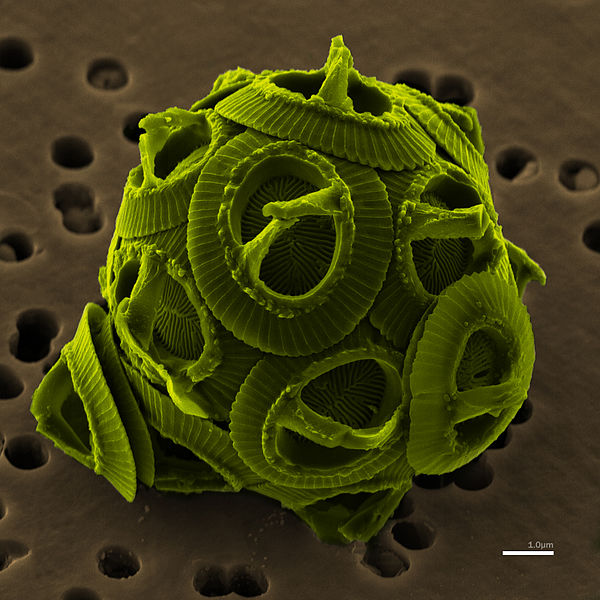 Touch the Soil News #672 (feature photo – microscopic view of algae CCS SA 2.5)
Have you heard of TerraVia? It is a California Company that specializes in oils and proteins for human consumption from Algae. The algae oils are said to solve one of the major health challenges in the U.S. – i.e. non trans-fat oils that are heart healthy. Cardiovascular disease is said to be the cause of 30 percent of all deaths worldwide.
Algae protein is said to be low in fat and can be used as a replacement for butter and egg yolks and as a new source of vegan protein. TerreVia grows microalgae in dark, huge stainless steel containers. These enclosed fermentation tanks are where the algae is fed a variety of plant-based sugars. The algae convert the sugar into oils, lipids (fats) and proteins that can be used as food.
TerraVia has been around for a several years. What brings it into the news is it's the joint venture with Bunge to produce algae butter. The Food and Drug Administration just approved it for human consumption. Bunge is one of the world's largest food processing companies that makes things like mayonnaise, margarine, sugar and vegetable oils. Bunge, in business since 1818, has operations in over 40 countries and 35,000 employees. Bunge is headquartered in New York. The plan is to dramatically expand algae oils and proteins into the food chain.
Want More? - Sign up below