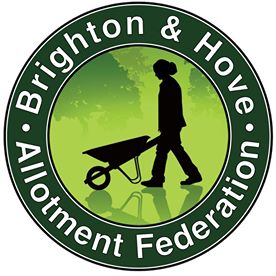 Touch the Soil News #634
Earlier generations in the United Kingdom fought many battles to achieve a balance between the rich and poor. One of the victories of the poor was to get an acknowledgment from the government that they had an obligation to provide land for allotment gardening. It is the old battle between the land owners and the land workers.
In the old days, when allotments were used to feed the family, plots were much larger than U.S. community garden plots. In the U.S., community garden plots usually average from 100 to 200 square feet. Allotment plots are much larger with standard plots around 2,700 square feet.
In the U.K. the allocation of land for allotment gardening is a quasi city/public partnership in which the city provides land, water and services. Even though plot holders pay a fee, those fees may not totally cover the cost of the project.
Allotment gardens can be work intensive. The operator of this half-plot in the Brighton Hove Allotment Federation is seeking help (photo courtesy of the Brighton Hove Allotment Federation).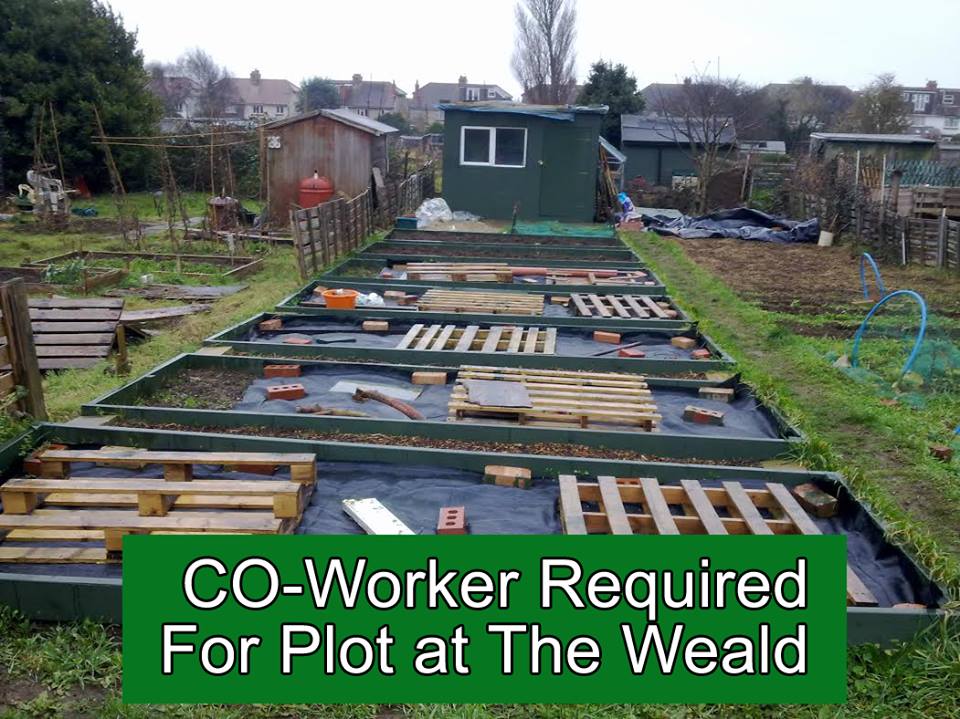 Tax cuts along with a changing ability of people to access fresh vegetables and fruits are re-igniting the importance of having land to augment incomes and access to food. One of the oldest allotment organizations in the U.K. – The Brighton & Hove Allotment Federation – is striving to keep land available for the average person. Today the Federation has 6,000 food growers with 3,100 allotment plots on 37 different sights. They also have a waiting list of some 1,000. The allotment gardeners say there is a lot more to allotment gardening than just vegetables, including exercise, green space and mental wellbeing.
A comparable community garden association in the United States would be the Denver Urban Gardens. Denver Urban Gardens is made up of 165 community gardens (including 46 school gardens) in six counties in the Metro Denver Area. The Denver Urban Gardens also operate the Delaney Community Farm, the Master Composter Training Program, the Master Community Gardener Training Program, the Free Seeds and Transplants Program and youth education. Every year, some 8,000 volunteers donate time and effort to Denver Urban Gardens.
This community garden is but one of the 165 community gardens operated by Denver Urban Gardens (photo courtesy of Denver Urban Gardens).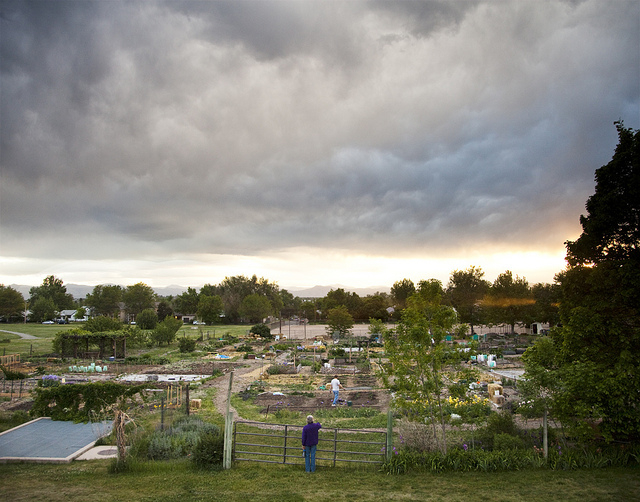 Want More? - Sign up below