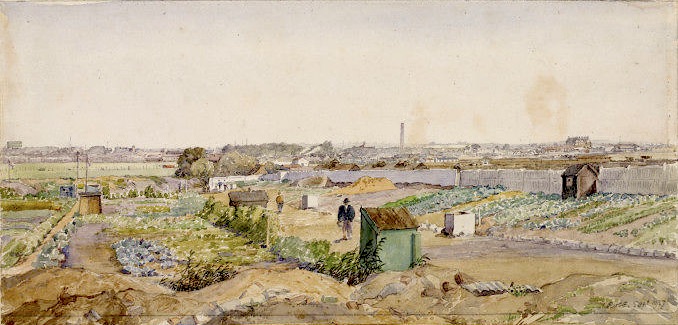 Touch the Soil News #457
The week of August 8 is National Allotments Week in the U.K. Allotment Gardens are primarily a European and U.K. phenomenon. An allotment is an area of land, leased either from a private or local authority, for the use of growing fruit and vegetables. In some nations, some allotments are protected by national law and obligations of governments to provide allotment gardens to the citizenry. U.K history is steeped in allotment garden rights and laws. The U.K is celebrating National Allotments Week this week.
The National Allotment Society of the U.K. reports that there are approximately 330,000 allotment plots in the Kingdom. When you consider that an average allotment plot is 52 feet X 52 feet (2,700 square feet) that can add up to a lot of fruits and vegies (over 20,000 acres in total). The real kicker comes from the fact that the waiting lists of people seeking an allotment garden exceed 90,000.
English boys in 1943 clearing debris after a German bombing and preparing the land for an allotment garden. Many bombed areas were cleared and turned into allotment gardens by boys clubs at the time.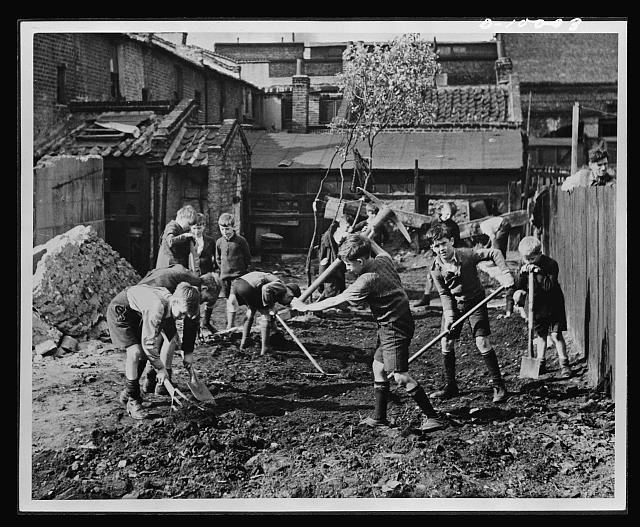 Most allotment gardens are managed by an association which collaborates with other associations to protect allotment rights. There is a National Allotment Society that also works for the rights, preservation and expansion of allotment gardens. Since 2011, Prince Charles (the Prince of Wales) has served as the Patron of the Society.
The histories of the U.K reveal the interest in allotment gardens grows in times of war or economic uncertainty. The U.K., like many other industrialized countries is wrestling with significant economic problems and food insecurity (see our news piece #450 – What is a Holiday Club?).
In some ways, allotment gardening is seeing a growth across Europe as food costs rise amidst increases in economic insecurity. It will be interesting to follow the allotment garden trends.
Following is a short video clip on one of Britain's best allotment gardens:
Want More? - Sign up below