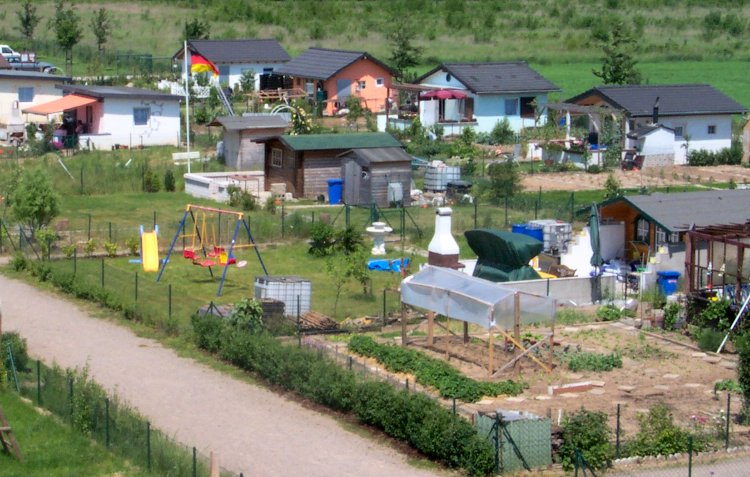 Touch the Soil News #443
As the world continues to grow mega cities, it's not particularly what people want. The need for open space and gardening cannot be erased with pavement. In economics, when millions of people compete for a limited space, the free market can push housing prices out of reach – pushing people away from the city.
In Europe, gardening has had several centuries of evolution. The allotment garden – a legal obligation of government to provide gardening space to citizens – was historically a place to practice horticulture. In some European nations, like Denmark, there is an evolutionary trend to "colony gardens." A colony garden is when an allotment garden – that often has a rudimentary living shack – becomes the primary residence. A colony organized around gardening and last-resort living arrangement.
Recently, City Lab ( http://www.citylab.com/navigator/2016/07/colony-gardens-denmark-housing/490904/) published a story on the rise of the colony garden. They featured Copenhagen resident Skat Neilsen. Skat leases a 7,400 square foot green space (with a minimalist cabin) for $133 per month. Legally, zoning laws limit folks to living on their "public" plots for only 6 months of the year. Skat uses his land for permanent plantings such as fruit trees and a place to get away from the city. Fortunately, there is public transportation near Skat's allotment garden.
This 1952 photo of allotment gardens and their modest cabins illustrates how the practice is interwoven into European culture. Today, waiting lines for a garden can be long (photo Deutsche Fotothek CC 3.0).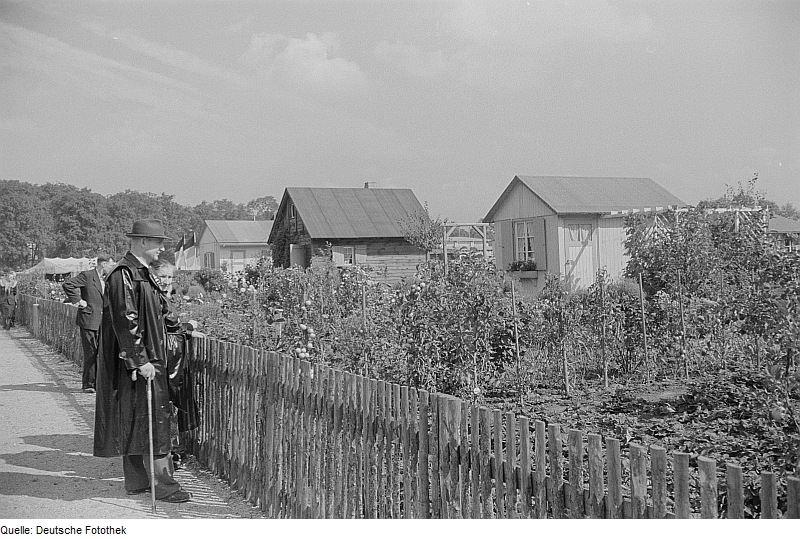 Skat is one of a growing number of people in Copenhagen that would like to make permanent residences out of their allotment gardens. It is not just about having a place to practice horticulture. This kind of minimalist living is also driven by skyrocketing housing costs that can be financially prohibitive for many folks. Skat pays $900 month for a modest apartment in the city – a cost he would like to give up and move to his "colony garden."
Almost 1,000 people move to Copenhagen every month and waiting lists for apartments are at all-time highs. A number of folks in Copenhagen have gone to illegally living on their allotment garden year round – sort of under the radar of the law.
Nearby in Germany, there are over 1 million allotment gardens, many of them having modest summer houses on them. Most allotment gardens are managed by clubs that establish the rules of conduct and manage the leases.
This then brings us back to the U.S. If you have a residence that has a yard (with food-gardening potential), and in a city that has sufficient water, you really have something that most of the world's peoples don't have. Stay where you are.
Following is a short video clip on the 10 most expensive cities to live. Copenhagen is number 10.
Want More? - Sign up below