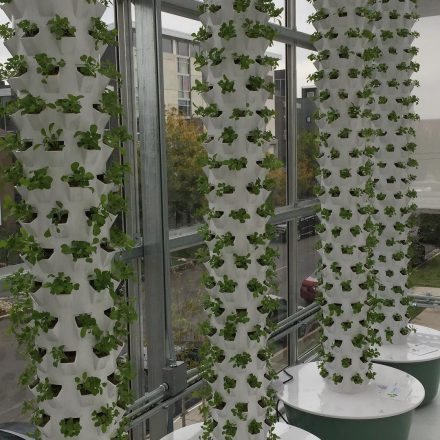 Touch the Soil News #1222 (Feature photo – Altius Farms Towers – courtesy of Altius Farms)
Just coming into production is Altius Farms in Denver. Denver, the center of a metro area of 2.4 million people, is in need of more urban food. Altius claims to be one of the largest rooftop operations with over 8,000 square feet.
Different from other hydroponics operations, Altius Farms is centered on growing towers. With almost two years in the design, building and business planning, Altius farms will be in full production this year.
303 Magazine from Denver provides insights as operations are winding up:
https://303magazine.com/2019/01/altius-rino-rooftop-farm/
You can learn more about their operation at:
Want More? - Sign up below