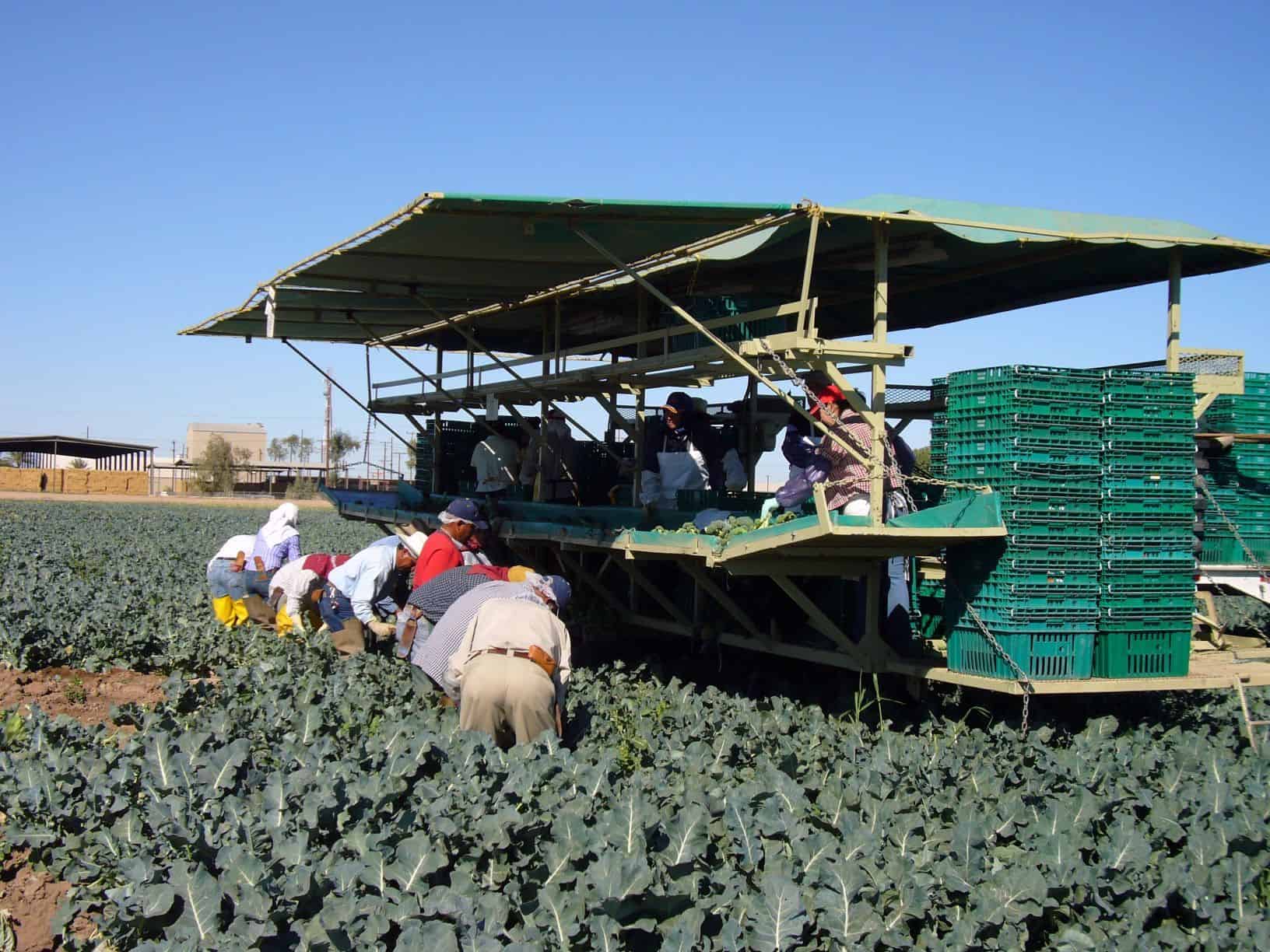 By: Benjamin Gisin
In 1935, America had approximately 6,800,000 farm enterprises – most of them family farms – according to the USDA. By 2020, farm numbers had dropped to 2,023,400 farm enterprises.
Most of the 4,777,600 farms that disappeared since 1935 occurred in a 55-year span from 1935 to 1990 – at a rate of 232 farms a day. Since 1990, the decline in farm numbers have slowed, to an average of 13 farms a day (see chart below).
The primary reason for declining farm numbers has been a nagging recurrence of farm-gate prices below the cost of production – causing farms to go out of business.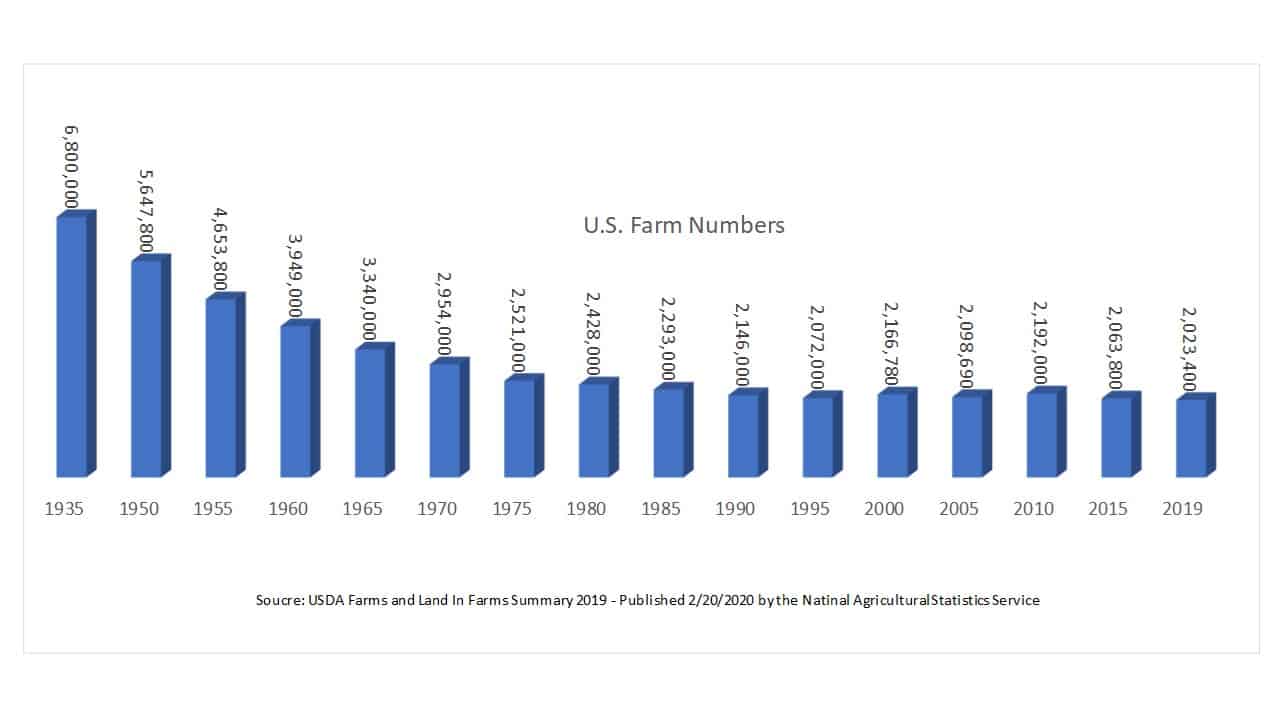 As small farms folded, the advice to get bigger flourished. Unfortunately, economies of scale were not a surefire safety net. Big farms fail when farm-gate prices too often fall below the cost of production – just like the small family farms of yesteryear.
Large farms have ushered in mono-cropping, price speculation and price volatility. For example, a perceived five percent oversupply of eggs could collapse egg prices below the cost of production.
Messages from the Past:
To make up for loss years, mining farmland soils of their minerals, soil biology and organic matter has become commonplace. Add problems of soil erosion, soil salinity, and soil compaction and most farmland in the U.S. – to varying degrees – is exhausted thus limiting its economic future (Source: Food and Agriculture Organization of the United Nations).
Large Farms have a great need for capital assets – land, machinery, and operating cash. This often leads to unsustainable debt loads.
Large farms must often pay dividends to stockholders or venture capital investors, adding another layer of costs.
Delays in financing when farm bankers take too long to assess risks. This causes delays in farm inputs and care that can be devastating to final yields and quality. Large farms that borrow a lot are at risk of financing hiccups when prices fall below production costs.
Farming of the future is not assured just because of farm-size, but also from economic models that include soil stewardship and diversity of crops. Should the future be one where 10 people work on a 1,000 acres or where 10 people work on 10 acres?
Disclaimer and Bio
The author (Benjamin Gisin) is compensated for this story's content. Gisin has 20 years of banking experience culminating as a senior agricultural credit approval officer for one of the nation's top agricultural banks and 20 years of finance consulting experience. He is author of Farmers and Ranchers Guide to Credit, copies of which have been sold in all 50 states and all 10 Provinces in Canada. He is the former publisher of Touch the Soil Magazine. He is co-creator of Street Smart Money finance analytics https://street.money/.