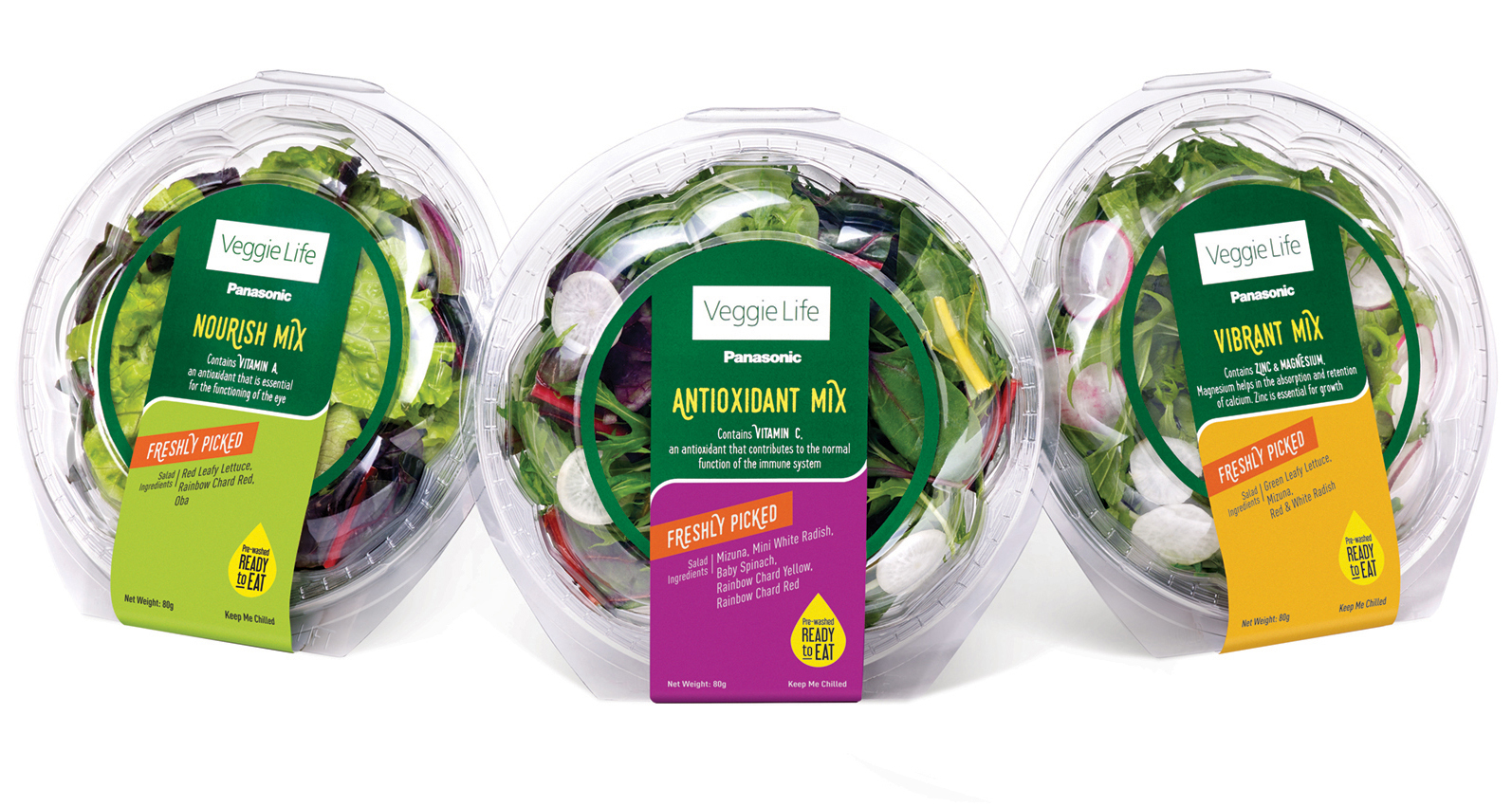 Touch the Soil News #627 (feature photo – Panasonic vegetables under its Veggie Life brand – courtesy of Panasonic)
Mention the name Panasonic and we all think electronics and lighting. This global electronics company headquartered in Osaka, Japan employs about 250,000 people.
Rapidly gaining momentum in the food industry is indoor farming, vertical farming or controlled environment agriculture. When you look at food from these angles, several things stick out – high tech, electronics, and lighting.
Three years ago Panasonic decided to build a controlled environment food system in Singapore. Singapore is a small country that is almost all city and asphalt with virtually no agriculture. At the time, the facility only produced 3.6 tons of produce a year. Since then square footage and output has quadrupled. Today the farm produces 81 tons of greens per year. The goal is to get that up close to 300 tons per year.
The indoor farm employs 20 workers who put on hairnets, facemasks, gloves and hazmat suits before handling produce to avoid any contamination of the produce. The farmworkers are now growing 40 types of crops to include radishes, lettuces and chards. Plans are to add 30 more varieties.
Panasonic has a big stake in this indoor farming venture as it eventually plans to sell lighting and all of its other technologies to indoor farmers around the world.
Want More? - Sign up below