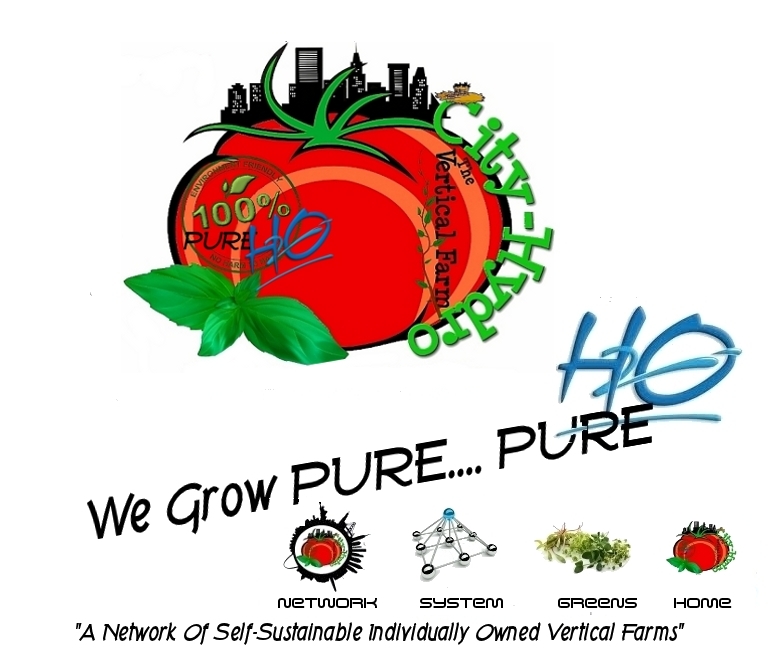 Touch the Soil News #400
Larry and Zhanna Hountz, of Baltimore, Maryland (a city of 600,000) turned one of the rooms in their city rowhouse into a hydroponic micro-green facility. Larry and Zhanna grow some 75 varieties of microgreens all of which are sold to about 10 local restaurants.
Called City-Hydro, the growing technique is quite simple. Seeds germinate in food-safe containers on coconut hulks pads, elevated by bamboo sticks above water in the base of the tray. It only takes 10-12 days to grow a microgreen from a seed to the point where it is ready to sell. Using only LED lights and filtered water, the plants require not fertilizers, pesticides or soil. (feature photo courtesy of City Hydro)
Most of the restaurants that buy from city hydro purchase 4-6 trays per week of microgreens at $30 per tray.
City Hydro is now selling its hydro systems to restaurants so they can grow their own. (photo courtesy of City Hydro)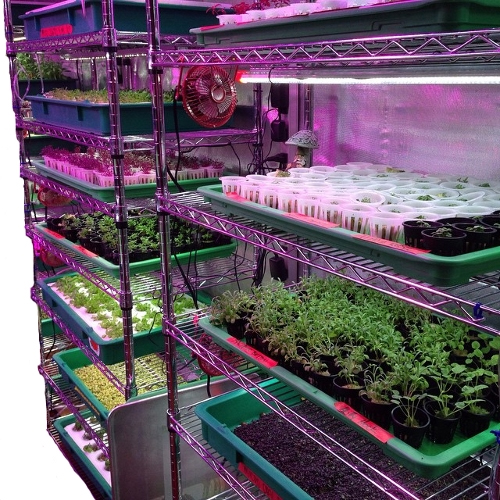 Most urban farmers, when reaching the limited of their land or facilities, go looking to rent or acquire more land. Not so for City Hydro. Limited to the space in a spare room in their house, City Hydro decided to expand by leveraging their knowledge and experience. City Hydro is now also in the business of setting up restaurants to set up their own on-site hydro gardens.
City Hydro offers free workshops to teach people how to grow microgreens and then sells them their system of racks of shelves, trays and LED lights to the new proprietors. A basic unit costs $999. Their Website is: http://city-hydro.com/index.htm
The quality and taste of the hydro microgreens is so powerful, the restaurant owners who buy from City Hydro – or use their systems – are featuring them on their menus. Instead of the traditional use of microgreens as garnishments, they are becoming staples in salads and vegetable dishes.
Want More? - Sign up below