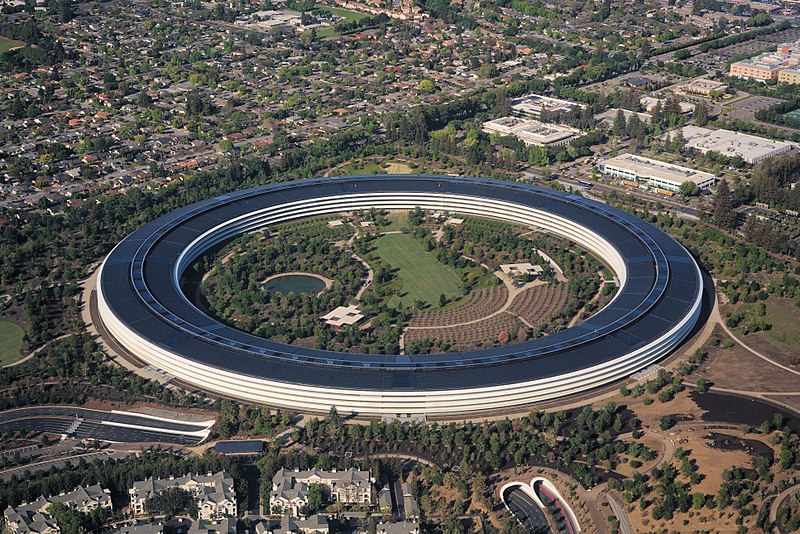 Positive Future #170 (Feature photo – Apple Park – Apple Computers New Headquarters – CCA SA 4.0 International)
Called the spaceship, Apple Computers new headquarters are now mostly finished. Located in Cupertino, California (Bay Area) the 175 acre campus has been heavily planted with greenery.
The round 4-story building has about 2,800,000 square feet and home to more than 12,000 employees. At a cost of $5 billion, it is one of the most elaborate corporate headquarters in the world. Future plans are to power the facility completely with renewable energy.
The building is one of the most energy efficient buildings in the world and the roof has solar panels that generate 17 megawatts of power. The facility has seven cafes.
Want More? - Sign up below