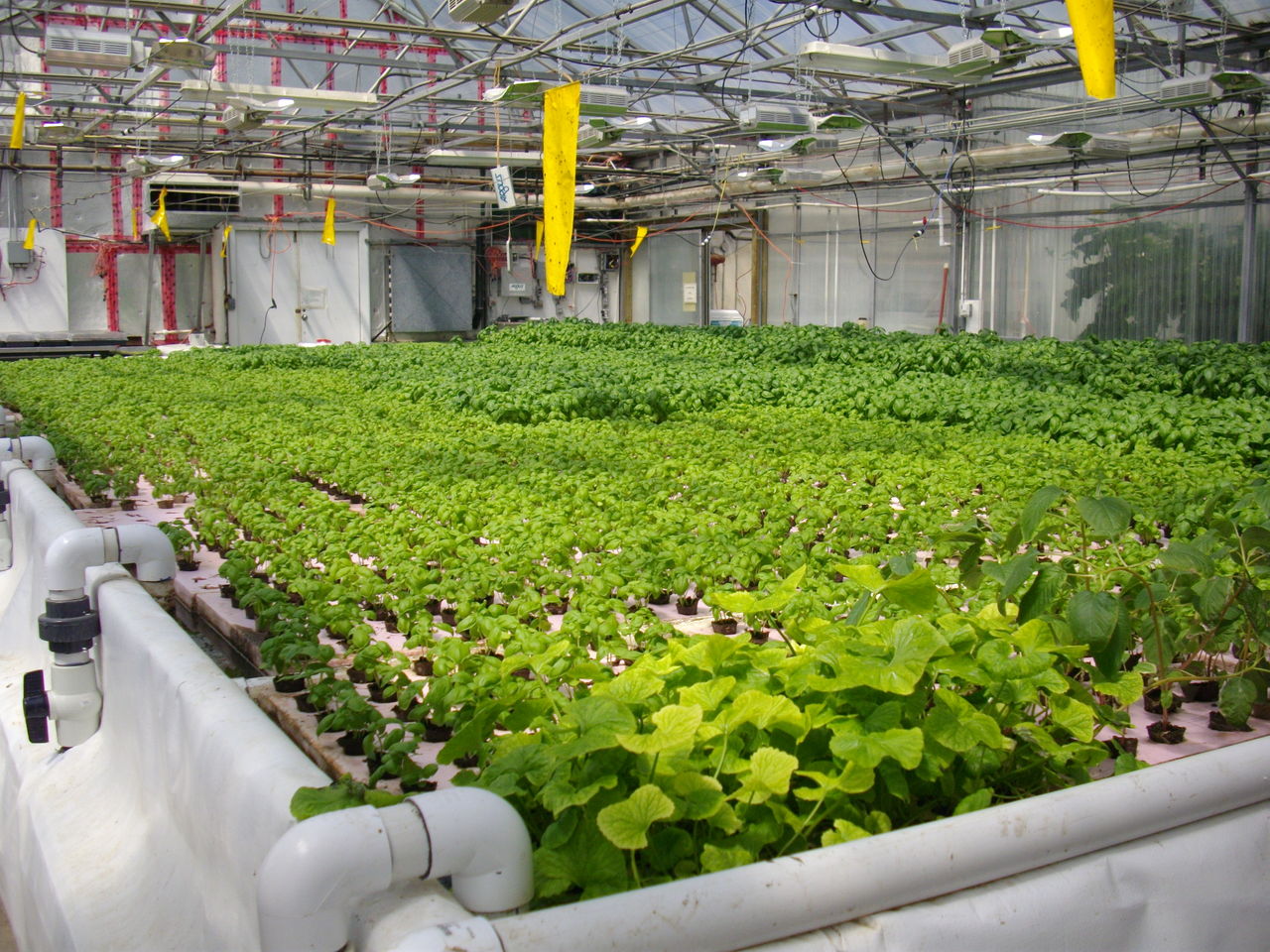 Aquaponics is about symbiotic relationships in the production of food. Soil-less hydroponics uses the magic of plants growing in a water medium to cleanse the water.
Once clean, the water is cycled into fish ponds or tanks where it assimilates the waste products of fish. When the fish water becomes polluted, it is cycled back to feed the plants.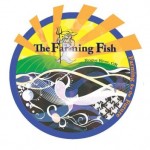 Over the past few years, aquaponics has become the focus of repurposing old warehouse buildings as the farm-scape for aquaponic food production. Indoor controlled environments allow for production year round. Much of the original research for this type of agriculture came from the New Alchemy Institute during the years 1971 to 1991. The Alchemy Institute experimented with vegetables floating on fish ponds. Floating trays of lettuce on fertile fish pods can efficiently produce two crops at once – fish and lettuce. As a non-profit research and educational enterprise, the New Alchemy Institute evolved into the Green Center, Inc. which continues to offer educational support.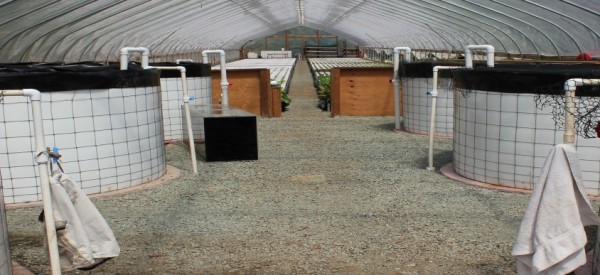 The roots of Aquaponics dates back to the Aztecs who cultivated agricultural islands known as Chinampas. Plants were raised on stationary and sometimes moveable islands in lake shallows. Waste dredged from the Chinampa canals and surrounding cities were used to manually irrigate the plants. In China, Thailand, and Indonesia, rice paddy fields were often tended in combination with fish. In more recent years, the Chinese expanded fish ponds in combination with growing rice, wheat and other crops via installations exceeding 100,000 square feet.
Aquaponics has caught the attention of a new generation of urban, indoor and greenhouse-based farmers. At the heart of the matter are foods using technology, biological relationships and reduced water requirements – for a world struggling to make sense of droughts and climate change.
Embedded below are two short video clips that provide insights into where aquaponics is going today. In addition to bringing new science and technology into reality, aquaponic pioneers are creating business and economic models that will open new career paths for a more sustainable economy.
Want More? - Sign up below