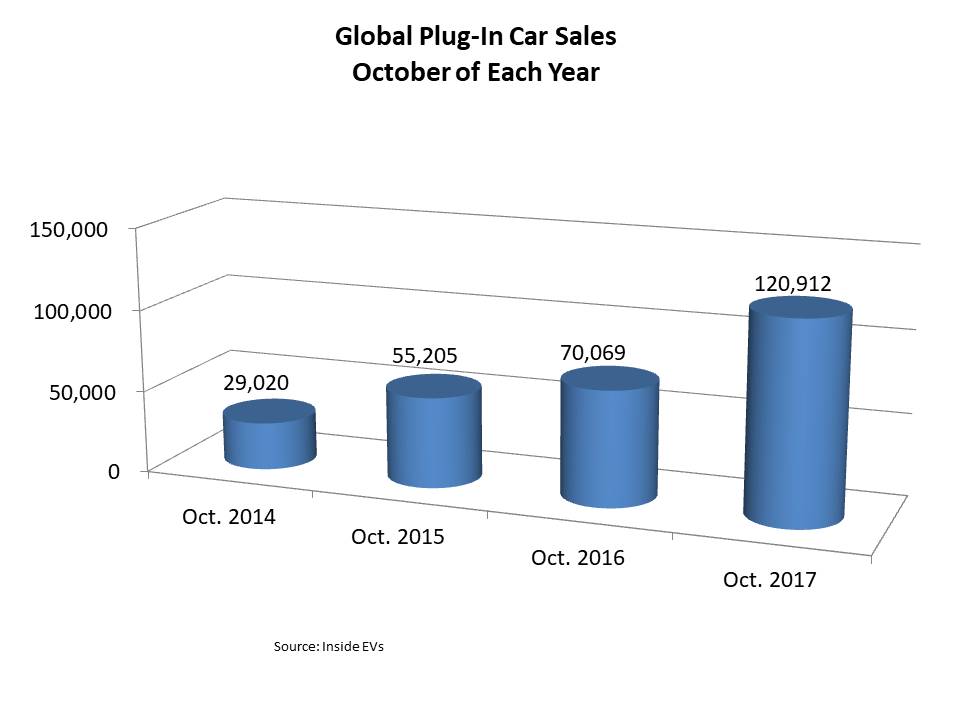 Positive Future #19 (Feature photo – Plug-In electric car sales chart)
One of the focal points in the automotive world is the encroachment of sales of electrics over internal combustion engines. The numbers have recently come in for the plug-in global sales numbers for electrics. Plug-in means any car – fully battery electric or hybrid electric that has a plug in option.
The kicker is that from October 2016 to October of 2017, plug in sales grew by 73 percent. In comparison, all car sales globally are estimated to rise only 1.7 percent in 2017. This means that plug-in car sales are growing 43 times faster than the larger increase in internal combustion engine sales.
While the statistics for plug-in sales suggest changes in the future in the automotive sector, the changes may go much deeper. Closely related to the electrification of transportation is autonomous driving, robotics and sustainable energy such as solar and wind.
For more complete information on plug-in sales see the link below:
Want More? - Sign up below