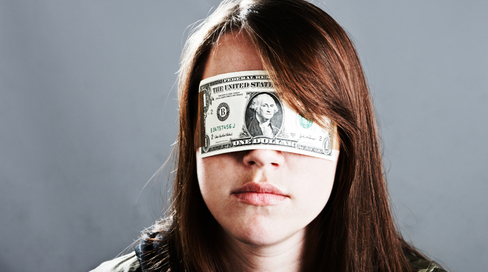 Touch the Soil News #456
This is a rather odd question to pose. Whole Foods represents the charge for more organic food and Monsanto is about genetic engineering to clinch a market for its agricultural chemicals. The question came up recently as the battle for GMO labeling reached brutal clashes. Vermont law to require clear GMO labeling was overturned by Federal politicians. In this clash, Whole Foods CEO John Mackey recently came out in favor of supporting the same position as Monsanto – in diluting the GMO labeling mandate.
Whole Foods came out in favor of the federal legislation which demonstrates disregard of "States" rights (Vermont). In addition, it gives food manufacturers the option to simply put a QR code on the package that directs smart phone users to a Website. Unfortunately, this technology is out of reach for about 1/3 of Americans. It is a loophole that has started a new GMO labeling fight. Civil rights leader Jesse Jackson has condemned the new legislation as it discriminates against the poor who do not have devices to scan for QR codes. The Center for Food Safety is in the process of filing a lawsuit claiming the new GMO labeling law is unconstitutional and creates confusion in how GMOs must be labeled.
So what might be the reason Whole Foods would support the Monsanto GMO position on labeling? Could it be that the largest and most powerful stockholders of Monsanto are the same as the largest and most powerful stockholders of Whole Food? In fact, that is the case.
In reviewing the top stockholders for Monsanto and Whole Foods, we found that most of the largest stockholders were one and the same. We identified thirteen stockholders who collectively owned 47 percent of Whole Foods stock valued at $4.6 billion. This same group of stockholders owned 34 percent of Monsanto stock valued at $15.8 billion (see Info Graphic #1).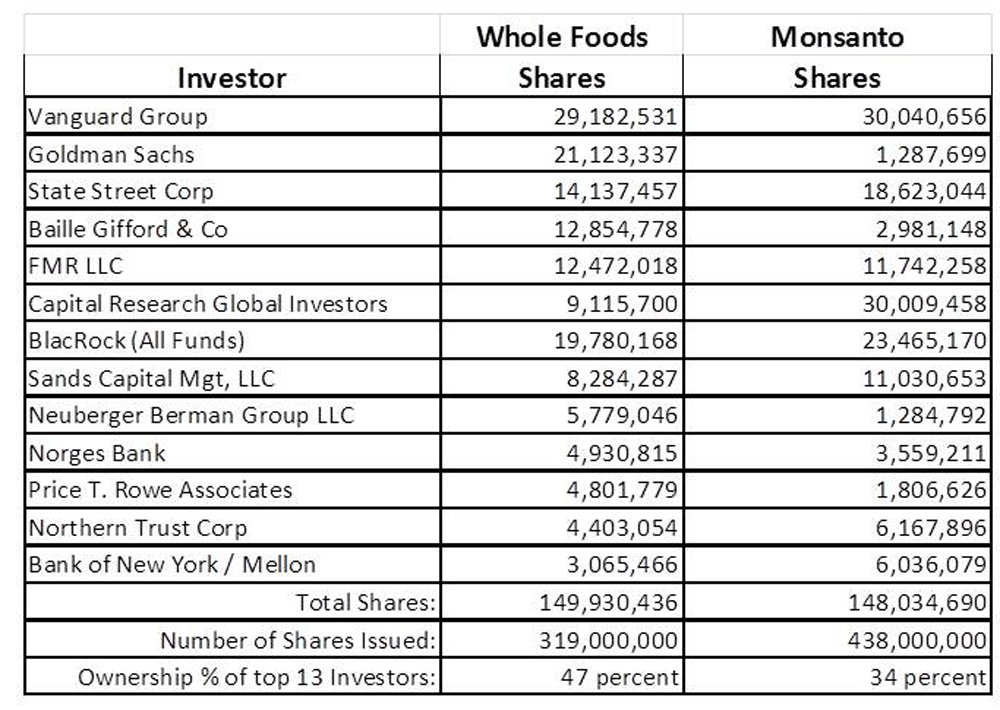 While we have no definite proof, however, we have to ask the question: Would the world's most savvy investors have an incentive to encourage their other investment – Whole Foods – to support the Monsanto position?
Following is an interesting plea by Bernie Sanders to the President to not pass the bill. What do you think?
Want More? - Sign up below