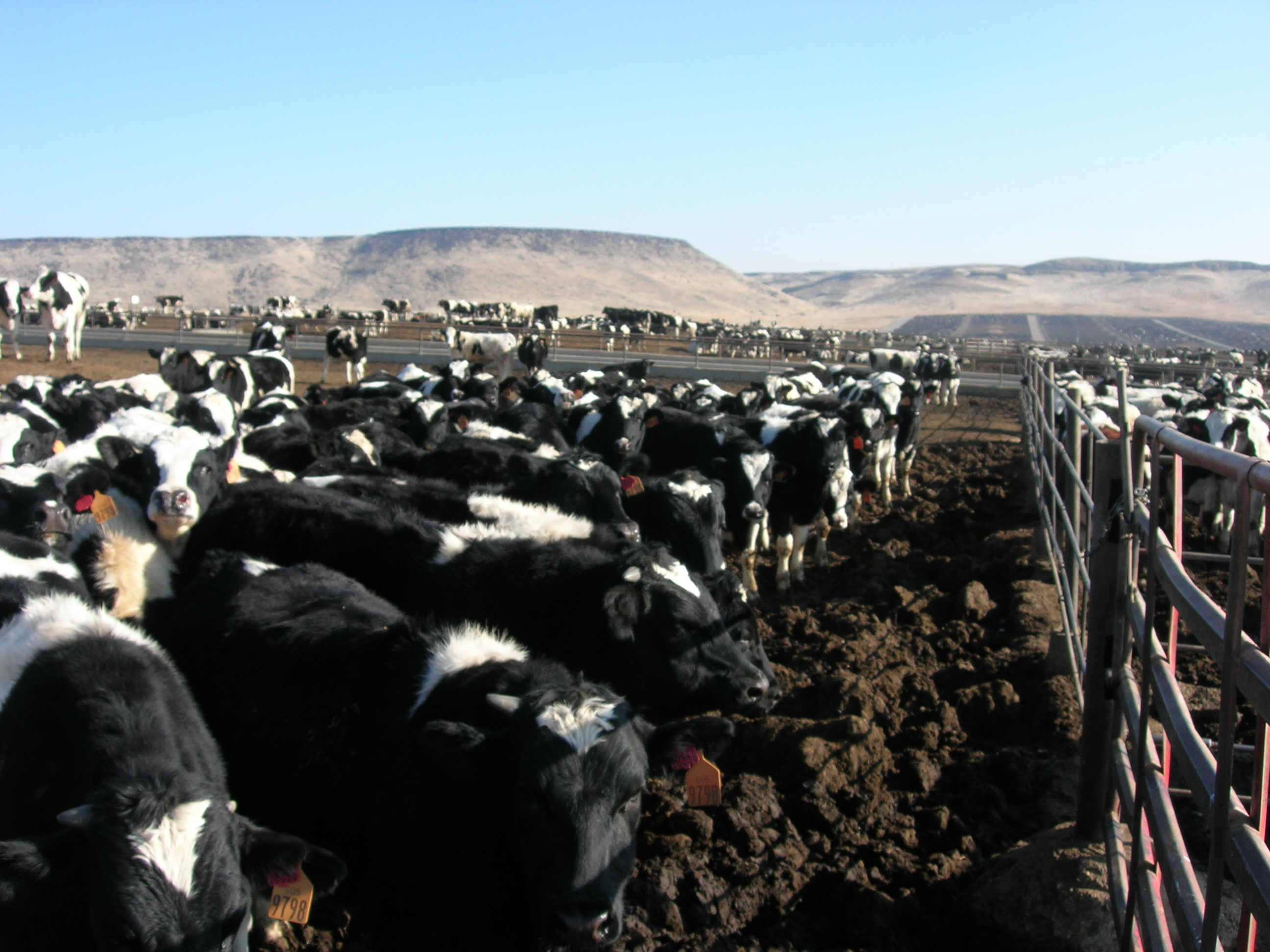 Touch the Soil News #679
(Feature Photo – the largest beef feedlot in the United States is located in Southwestern Idaho and can house over 100,000 animals at a time.)
The world of food preferences is changing, Concerns about the ecological impact of meat and the separate concern of animal welfare is driving change and changes in attitude.
A recent poll by "Packaged Facts" reveals that 58 percent of consumers are concerned about animal welfare. To make the most of changing public attitude about meat and meat animals, food companies are looking to:
Leveraging links between animal welfare and product health and sustainability.
Market animal-welfare related products such as grass-fed beef and eggs from cage-free hens.
Cater to the flexitarian trend. A trend that seeks to balance the ecological, health and animal welfare issues related to meat in a way that embraces plant protein mostly and but allows meat protein sparingly.
The meat industry may like the fact that a flexitarian does not rule out the consumption of beef, pork or poultry. The issue is that preference for plant proteins has reached a tipping point. In the same Packaged Facts poll, 49 percent of U.S. adults agree that increasing consumption of vegetarian sources of protein is better for the environment. In addition, 21 percent of consumers report cutting back on red meat in the last few years.
Alternate sources of protein are rapidly becoming mainstream to include proteins from plant-based products, from factory farming of insects to laboratory meats that grow out muscle cells and avoiding animal farming. Is it possible these alternatives will threaten animal meats in the future?
Want More? - Sign up below