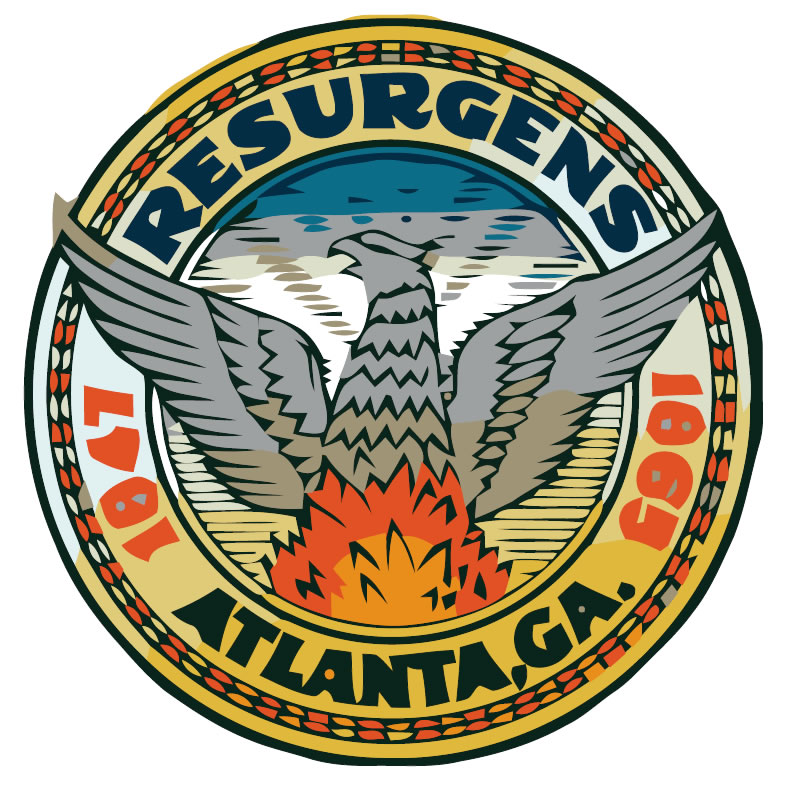 Touch the Soil News #232
Every once in a while you get surprised when an institution of power steps forward to do the right thing. It just takes you back as the media is full of the opposite. This time it is a municipality – the City of Atlanta. Under the leadership of Atlanta Mayor Kasim Reed and the City Council, the city recently passed historic laws to enable urban food and agriculture to flourish in the city.
The Seal of the City of Atlanta, Georgia. It is of the Phoenix symbolizing re-brith as the Phoenix comes back to life out of the fire.
While it may not be a coincidence, it is interesting that the city has a penchant for giving its agricultural roots a rebirth. Following are the highlights of Atlanta's push into urban food as part of a larger plan to be one of the Nation's top sustainable cities:
Become a leader in the urban agriculture movement.
Improve and assist growers' access to public and private land in the city.
Assist urban growers with all permits, code compliance and support local initiatives.
Fulfill the City's Power to Change Initiative which aims to bring local health food to within a half-mile of 75 percent of the city's residents.
Eliminate food deserts.
The new Atlanta Urban Agricultue Director will work from the city's Office of Sustainability. (photo courstesy of the City of Atlanta)

To accomplish these goals, the city created what is perhaps the world's first municipal urban agriculture director. Recently, Mayor Kasim appointed Mario Cambardella to fill the position. Cambardella holds dual Masters Degrees in Landscape Architecture and Environmental Planning and Design, and a Bachelor of Landscape Architecture, from the University of Georgia. Cambardella will collaborate with an impressive group of partners to include Georgia Organics, the Atlanta Local Food Initiative, Food Well Alliance, the Atlanta Community Food Bank and the Atlanta Beltline, Inc.
When a major city decides to step ahead of the USDA to take food and agriculture into its own hands it sets a powerful example to other municipalities in the nation. Let the competition between cities begin.
Following is a video of an Atlanta urban farm – the presentation is one of the better one's we've seen.
Want More? - Sign up below