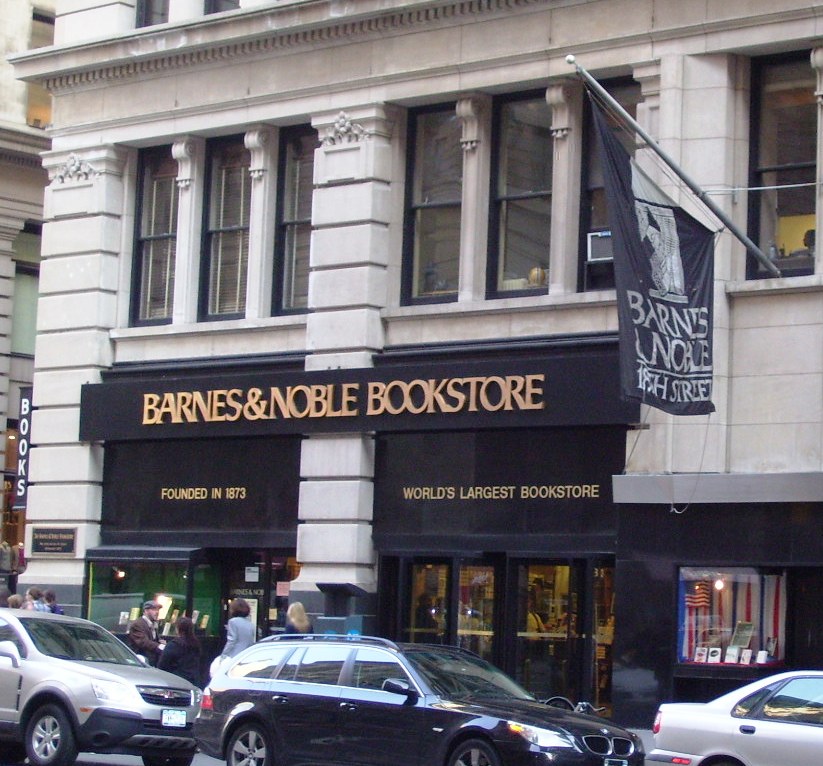 Touch the Soil News #1024 (Feature photo – Barnes & Noble Bookstore – CCA SA 3.0 Unported)
A danger for society is when competition for dollars gets so intense that enterprises start grabbing at anything to make a buck. In order to lift its sagging sales, Barnes and Noble bookseller is experimenting with restaurants in its stores. Sales at Barnes & Noble have fallen each of the last four years. Annual sales for 2017 are down $1.2 billion from 2013 (23 percent).
But the fighting trends for dollars are seen everywhere – Clothes stores wanting to bring in grocery units and – grocery stores wanting to bring in hardware units. How much future is there in economic cannibalism?
Barnes and Noble, like other Wall Street companies, has a big problem. The company has 73 million shareholders that are unhappy and want more. Barnes and Noble stock has dropped around 20 percent in value over the past year.
While it is true that fewer folks are buying books, there is more to the story. An economy with insufficient circulating dollars to maintain robust employment (public spending power) should be at the top of the list of concerns for financial policymakers.
Want More? - Sign up below