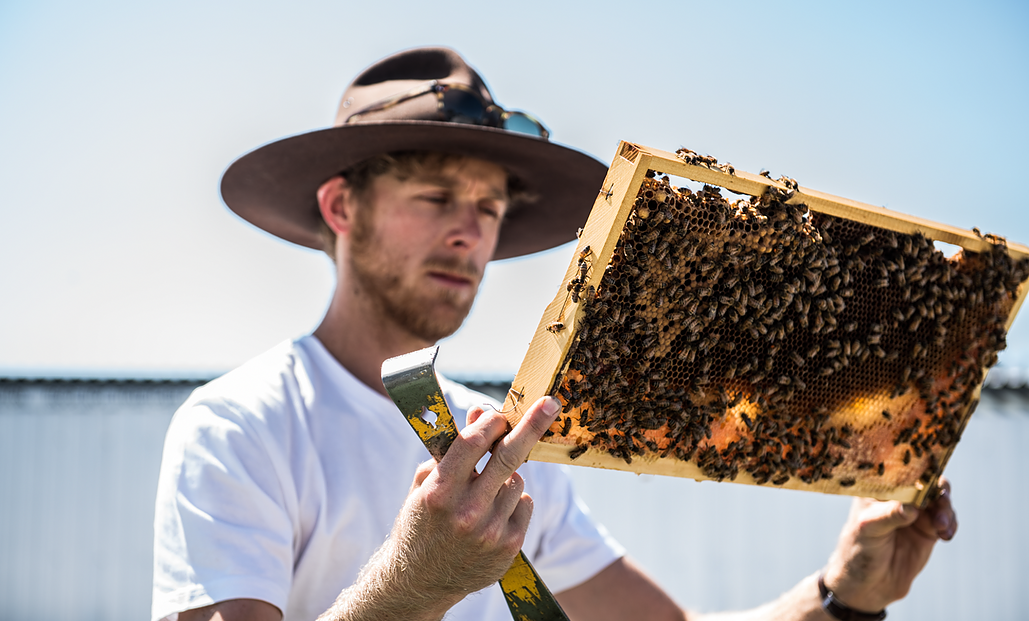 Touch the Soil News #863 (Feature photo – Jack Stone with Bees – photo courtesy of Bee One Third)
Brisbane is a large city down under in Australia – some 2.4 million people. But that does not mean it stifles creative change. Meet Jack Stone, sole owner and operator of Bee One Third. Over the past five years, Jack and a friend (Kat Skull) have built and installed 150 bee hives around the city. Overseeing the bee operations has now become a full time job for Jack.
Bee One Third is an urban and regional beekeeping organization working to increase local bee populations and providing local honey.
Jack recently came into the news as the city of Brisbane is experiencing a rise in urban agriculture. Bee One Third is one of the founding local agriculture enterprises that are giving the city of Brisbane a new perspective about itself.
Want More? - Sign up below