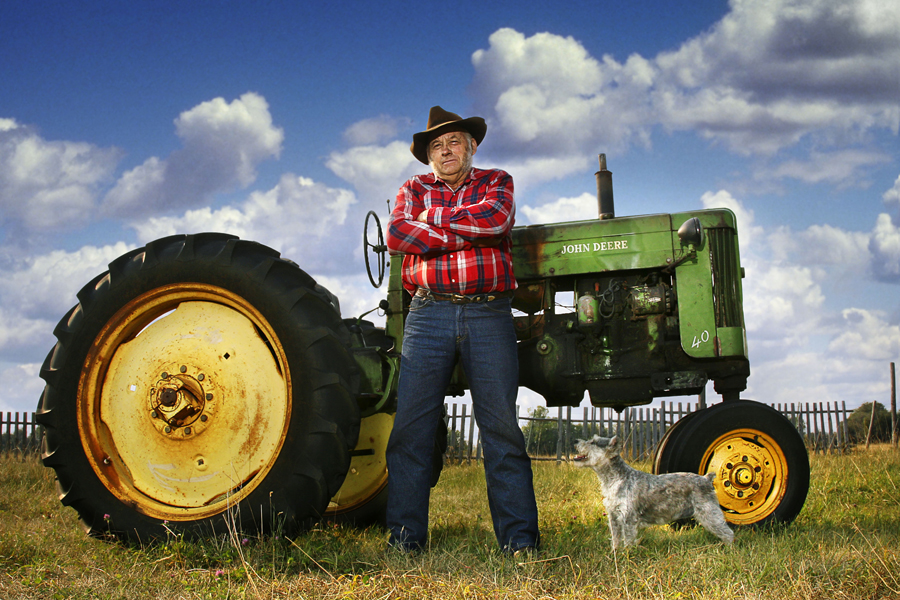 Touch the Soil News # 126
The USDA just released a corrected and updated estimate of where pieces of the food dollar go.  The USDA data on this report is always a couple of years behind, thus represented here by 2013 numbers.
Info graphic #1 below shows how many pennies out of each dollar go to the respective pieces of the food chain. Farm Production, the actual money that goes into producing food, is 10.5 cents.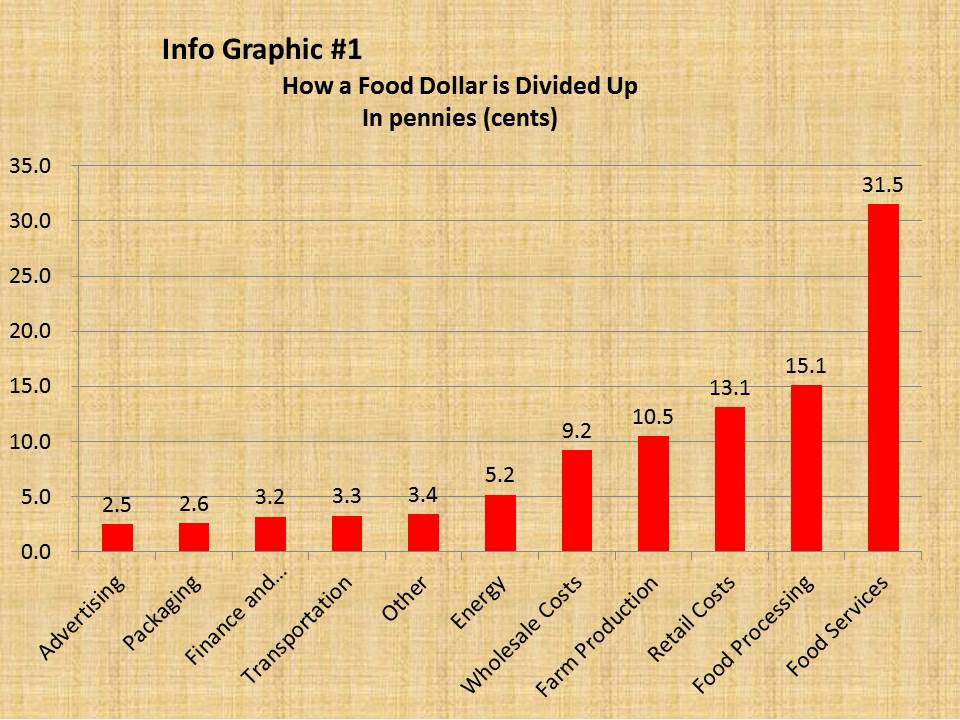 For clarification, grocery stores fall under Retail Costs and restaurants fall under Food Services. When one studies Info graphic #1, the food chain has become so complex and expensive that it is no wonder that wages are not keeping up with food inflation.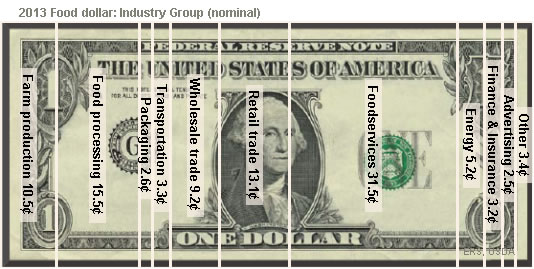 The future of food – perhaps simply from all the costs associated with it – may well see trends of simplification and decentralization. Eating lower on the food chain, to exclude processed foods and plant proteins instead of meat proteins, may also become a larger trend.
Uploaded here is a short video clip on food-cost challenges familiar to many Americans.
Want More? - Sign up below