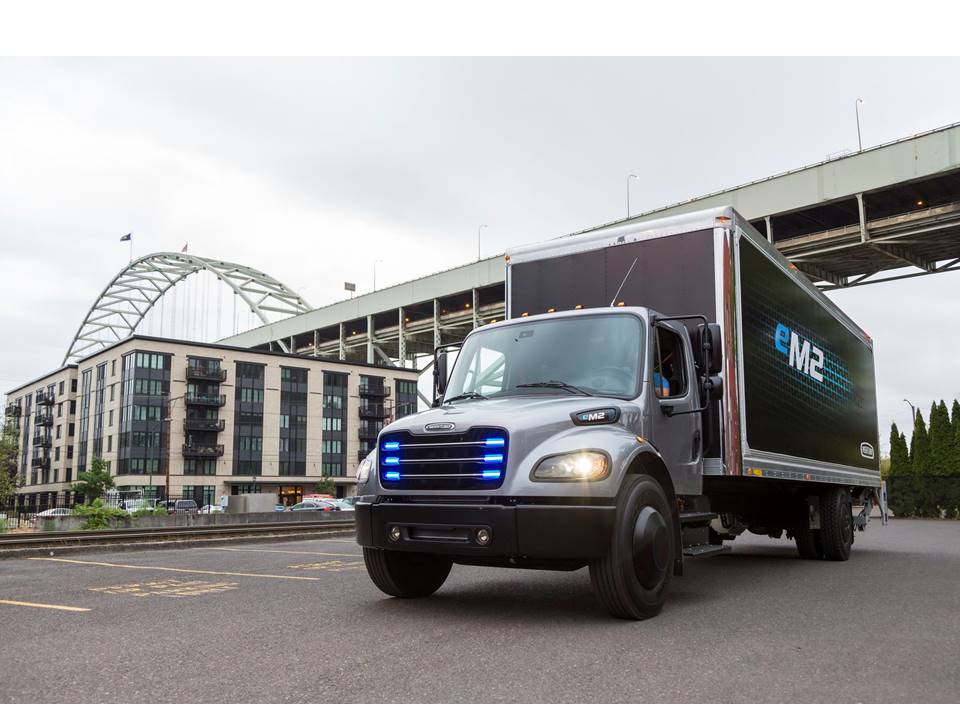 Positive Future #340 (Feature photo – Freightliner eM2 Truck – courtesy of Freightliner)
Daimler, one of the world's largest vehicle manufacturers in Germany also owns Freightliner. With almost 300,000 employees, Daimler is using Freightliner to bring electric trucks to business and industry.
InsideEVs journalist Mark Kane reports how Penske Truck Leasing Corporation just took delivery of its first Freightliner eM2 fully electric truck. The new electric truck has 480 peak horsepower and an impressive 230 mile range.
Daimler – via Freightliner – plans to get ahead of Tesla when it comes to electric trucks. You can read the full story here:
https://insideevs.com/daimler-first-electric-freightliner-em2-truc/
Want More? - Sign up below