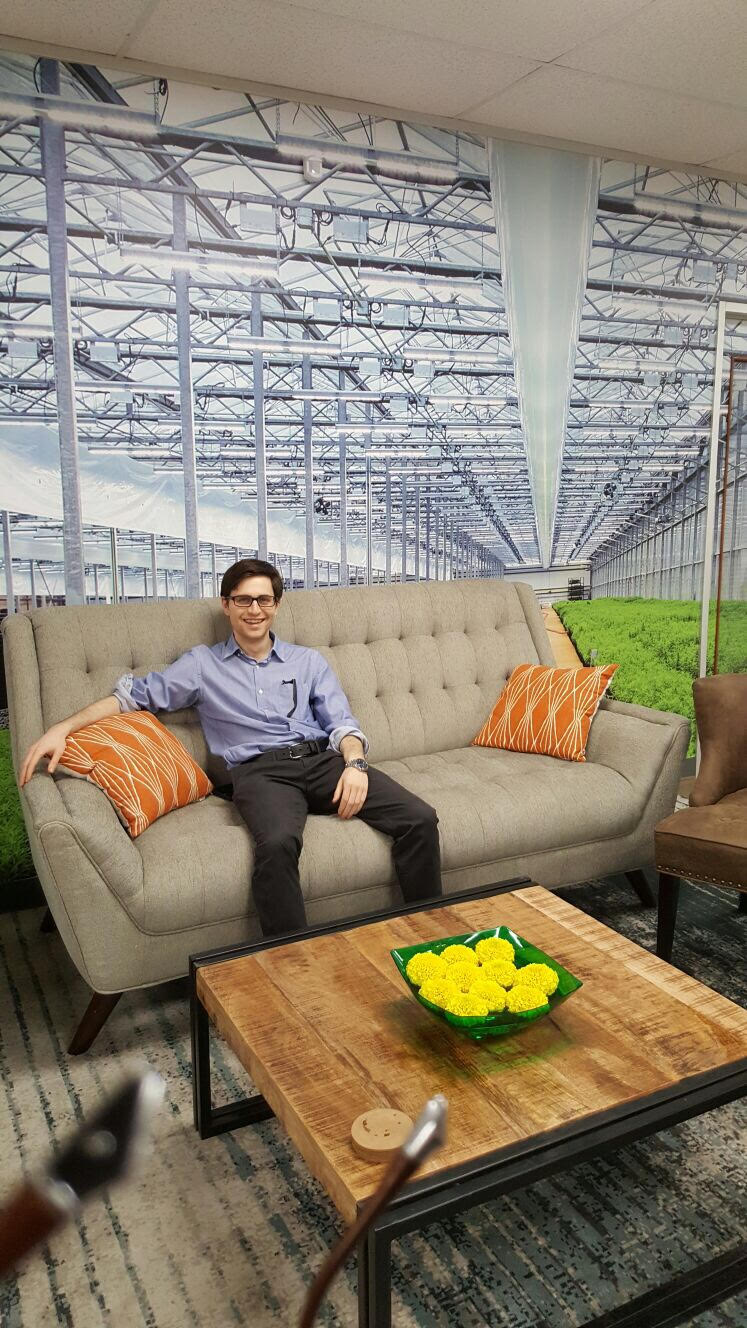 Touch the Soil News #687 (feature photo of Andrew Blume – courtesy of Agritecture)
What do you get when you cross agriculture with architecture? You get agritecture.
Agritecture ( http://agritecture.com/ ) is a Website focusing on re-establishing people's connection to agriculture by integrating sustainable food production into the tapestry of urban planning and development. Agritecture seeks to bring collaboration among sustainability managers, engineers, architects, growers, business professionals, marketing professionals and students. The goal is to develop new ways to integrate agriculture into urban building and development.
Andrew Blume, one of the key people at Agritecture, recently put to words how the future might look like, given some of the trends happening in urban agriculture and sustainability.
By the year 2037 (20 years from now), it will be mandated that all students take cultivation, nutrition and wellness courses during their primary or secondary school education. Evidence is in many places where cultivation skills are voluntarily entering education – primarily for the non-agricultural population.
Urban agriculture will be mainstream within 10 years. This transition will be helped materially by new technology that makes gardening much easier. There is the Farmbot which does many of the gardening tasks (see video below) and the Personal Food Computer that interfaces with robotic systems that control environment and energy consumption.
Kimbal Musk's achievements with his Square Roots platform will drive urban farming innovation and aid in the development of urban farming models and entrepreneurs. Kimbal Musk (brother of Elon Musk of Tesla) may well exceed the achievements of his brother Elon.
There will be a turning point in history known as The Organic Revolution. In our present world, our public resources seemingly channel away from logic or compassion. Present generations are exhibiting a greater capacity for caring and are linked together with the speed of light. New ways of crowdsourcing and more effectively rallying resources provide impetus for The Organic Revolution.
Andrew's visions, which he describes more as what he would like to see, are a refreshing break from news consumed with global turmoil.
Want More? - Sign up below