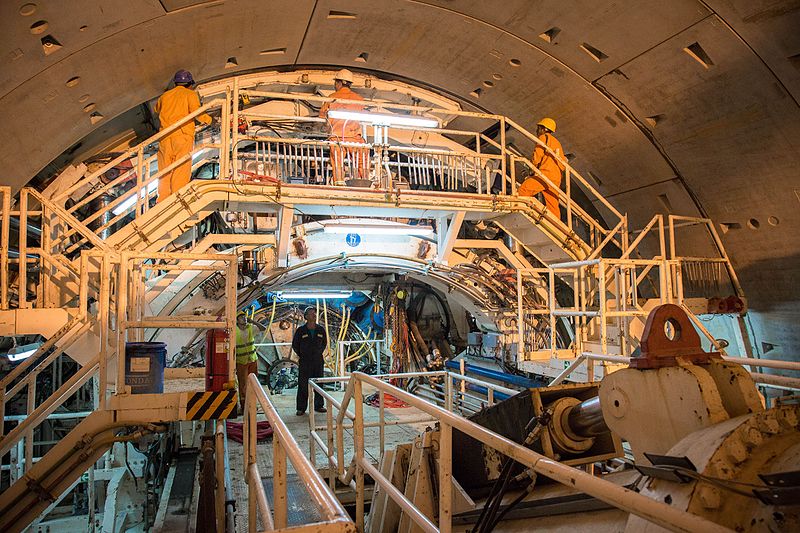 Positive Future #114 (Feature photo – Large Tunnel Boring Equipment – CCA SA 2.5 Generic)
It is true, that in the corporate world things like jobs and spending are bad words. They represent costs that should be minimized even to extreme measures. In the larger economic world we live in, jobs and spending are positive words. They represent progress and the delivery into the people's checkbooks the purchasing power to keep the nation afloat.
Recently, the Officials of the Bay Area Rapid Transit (BART) and the Santa Clara Valley Transport Authority (VTA) have agreed to cooperate on a joint venture to build a 5-mile tunnel under the city of San Jose. It would move people more rapidly through the congested Bay Area. The initial cost of the project is $4.7 billion – something that could go up during its 7-year construction period.
In March 31, BART and VTA agreed that a single-bore tunnel was the right technology for the joint project. With this consensus, plans to fund and build the project are assured. The new technology would see a 45 foot wide tunnel that would stack two train tracks (one atop the other) – a first in America.
So, for now, may the billion dollar checkbooks work to keep the economy afloat while making infrastructure progress.
Want More? - Sign up below