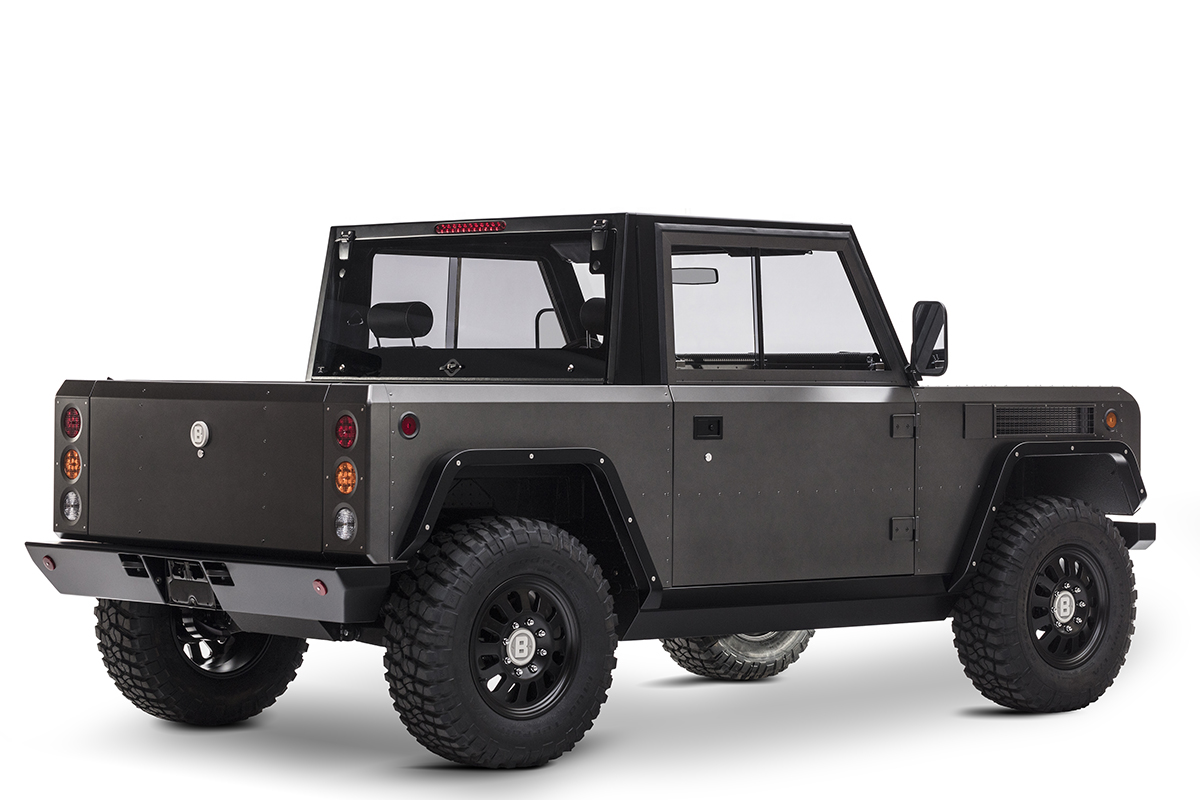 Positive Future #102 (Feature photo – The Bollinger B1 – photo courtesy of Bollinger)
Bollinger Motors is engineering the world's first all-wheel off-road SUT (Sport Utility Truck). Called the Bollinger B1, it is the most innovative and exciting all-electric vehicle under development today. Maybe Tesla should take note.
The vehicle has 15 inches of ground clearance and can carry 72 sheets of ½ inch drywall. The new truck boasts a range of 200 miles (all electric) and can be used as a source of remote power.
Looks like off-roading is taking a new turn towards fun. The truck has a 120 KWh battery pack – which is 20 percent larger than the 100 KWh battery pack in top-end Teslas.
Want More? - Sign up below