Touch the Soil News #584 (Feature photo courtesy of Bonton Farms)
The historic Bonton neighborhood of Dallas, Texas is not a pretty place. To get to the closest grocery store is a 3-hour trip by bus. Bonton typifies everything that could be called an economic black hole. Most of the residents are plagued by high rates of degenerative diseases.
No health and welfare programs, no economic recovery and no education have stemmed the tide of this neighborhood falling to its lowest ebb. There was no hope until a couple of years ago when the 1.1 acre Bonton Farms was born in the midst of this hopeless place.
An outsider – Daron Babcock – moved into Bonton only to be disappointed. Rather than move back out, he took a long shot and simply started the farm. The farm attracted media attention, became the focal point of the community and the first rays of hope emerged. What is interesting is that the farm is a hybrid of operations that are for profit and social justice (see the video below).
The city of Dallas has 40 other neighborhoods similar to Bonton. Over the past 15 years, the poverty rate in Dallas has increased by 42 percent. Dallas is a city of 1.3 million people which is located in the heart of a much larger metropolitan region of 7.2 million.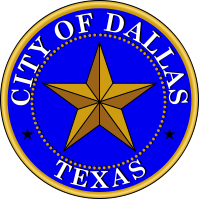 The Bonton farm is a real farm with not only vegetables, but chickens and other small farm animals. The Bonton Farm illustrates that growing food for purposes of sustenance and employment is more powerful than capital and its downstream social services when it comes to overcoming economic blight and decaying health. For more information visit their website: http://bontonfarms.org/our-story/
Want More? - Sign up below