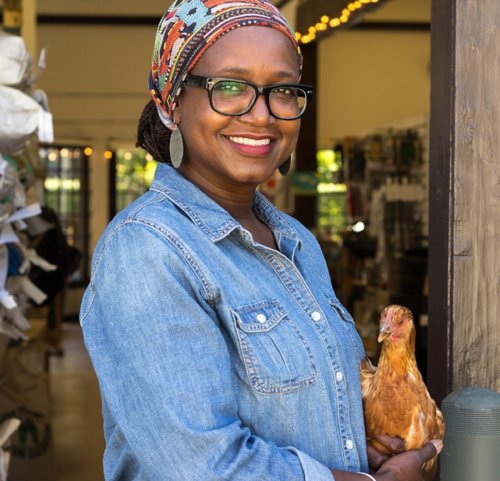 Touch the Soil News #948 (Feature photo – Yolanda Burrell – owner of Pollinate Farm & Garden – photo courtesy of Pollinate Farm & Garden)
In Oakland, California there is Pollinate Urban Farm Store. It helps folks create their urban homestead with everything from educational classes, seeds and bees.
Recently, ABC 7 News interviewed Yolanda Burrell – owner of Pollinate Farm & Garden Supply.
"We're not a farm. We're a one-stop shop for folks who want to produce more of their own food, whether its growing it, raising animals or preserving it."
You can learn more about this unique enterprise by visiting:
Fiskars Brand Snips are considered by many to be the very best tools for serious trim work.
Fiskars Softouch Micro-Tips Snips have stainless steel blades that have precision-ground edges so your snips stay sharp longer and cut all the way to the tip for clean, healthy cuts.
The soft grip handle enhances comfort and control. The easy-open central lock mechanism protects the blades during transport and storage.
Each pair of Fiskars Softouch Micro-Tip Snips includes a blade cover that protects the blades when not in use.