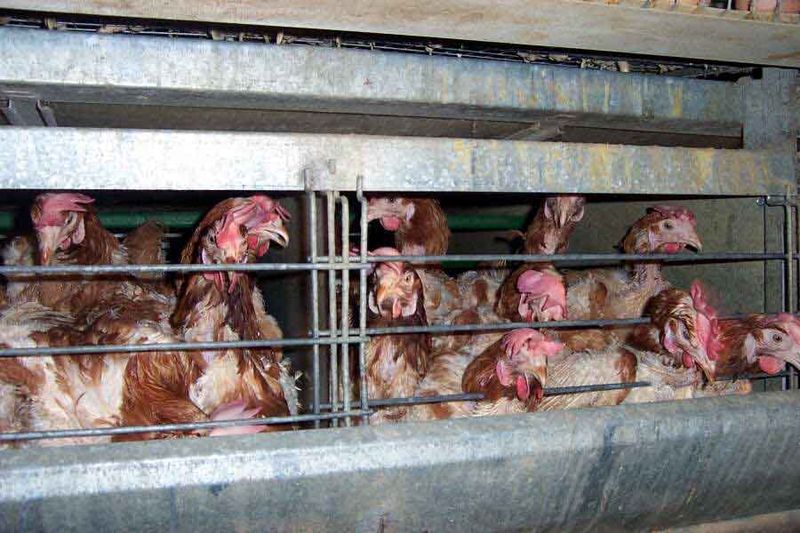 Touch the Soil News #795 (Feature photo – CC SA 3.0 Unported)
Nine years ago, California voters approved a ballot requiring egg laying hens have more space. Now it seems that the original intents of California's 2008 Proposition 2 were side stepped. While proponents of this 2008 initiative thought it would mean cage-free eggs, the industry subverted going that direction by simply putting fewer birds in the already small cages. Back in 2008, 63.5 percent of voters voted in favor of Proposition 2.
On August 29, 2017, the Humane Society (along with a coalition of animal protection, veterinary and food safety groups) filed papers for a new initiative with the California Attorney General. The initiative calls for eggs produced and sold in California must come from cage-free birds in areas that give each bird at least one square foot of space.
In a press release, Wayne Pacelle, president and CEO of the Humane Society said "Californians know that locking farm animals in tight cages for the duration of their lives is cruel and compromises food safety."
Once the California Secretary of State issues a ballot title and summary, the Humane Society and the larger coalition of partners will start gathering the 365,880 signatures necessary to put the measure on the statewide ballot in November, 2018.
Want More? - Sign up below