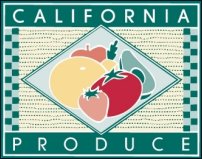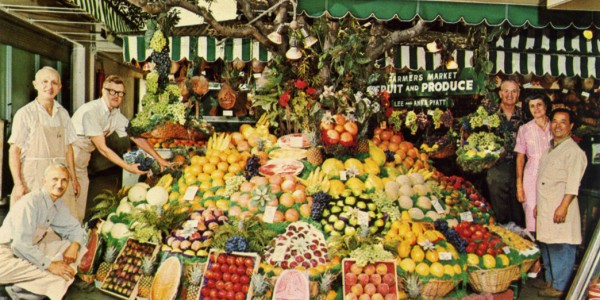 Following the food-chain news frequently ends up in California. Unfortunately, there has been another turn of events in California's "water-desperation" saga.
In an Associated Press article today (5/15/2015) more water curtailments are in the near future for California. Up until now, California Governor Jerry Brown limited water cuts to urban cities – requiring cities to cut 25 percent of their historical usage.
Sparing agriculture from water curtailments changed today as California farmers who hold rights to water that date back as far as the Gold Rush are bracing for their first state-ordered conservation in decades, as a record drought prompts some of the deepest cuts yet in the country's most productive agricultural state.
California water regulators said curtailments would affect the San Joaquin River, which runs from the Sierra Nevada Mountains to San Francisco Bay and is one of the main water sources for farms and communities.
In a surprise announcement, other farmers not directly affected by the curtailment order for senior water right holders are attempting to stave off a mandatory curtailment in exchange for acceptance of a voluntary curtailment. Farmers who hold longstanding claims to water because their land lies along the waterways of the Sacramento-San Joaquin river delta (see photo) offered to voluntarily reduce their water use by a quarter.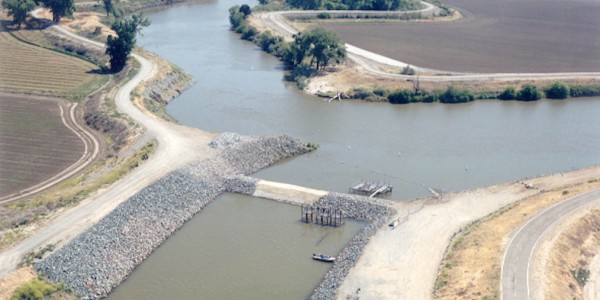 One farmer explained the reason for the voluntary curtailment: "For me, 25 percent I can handle," said Gino Celli, who farms 5,000 acres of tomatoes, alfalfa and corn in the delta. "Anything more than that — man, I'm done."
Since state regulators have no way of monitoring much agricultural water use in question. The cutback orders instead are enforced by honor system and complaints. Only a fifth of junior water-rights holders already told to stop pumping from the San Joaquin watershed have confirmed they were complying, a water board official said Wednesday.
"This is challenging. It's not about making everyone happy," Felicia Marcus, chairwoman of the state Water Resources Control Board, said at a public hearing Wednesday. "It's about figuring out how to make terrible choices in the most fair and equitable way possible."
Board Director Tom Howard said that whatever he decides on the farmers' offer for voluntary cuts will apply beyond the river delta to the entire basin of the Sacramento River, which supplies most of the surface water in the food-producing Central Valley and the drinking water to homeowners as far south as San Diego.
As the state gets ready to put the fine print on the curtailment order together, word is out that farmers and farm groups may well challenge the curtailments. It's too bad that there isn't enough water. It's worst when fights over water flare up that in the end – don't bring about any more water.
Want More? - Sign up below