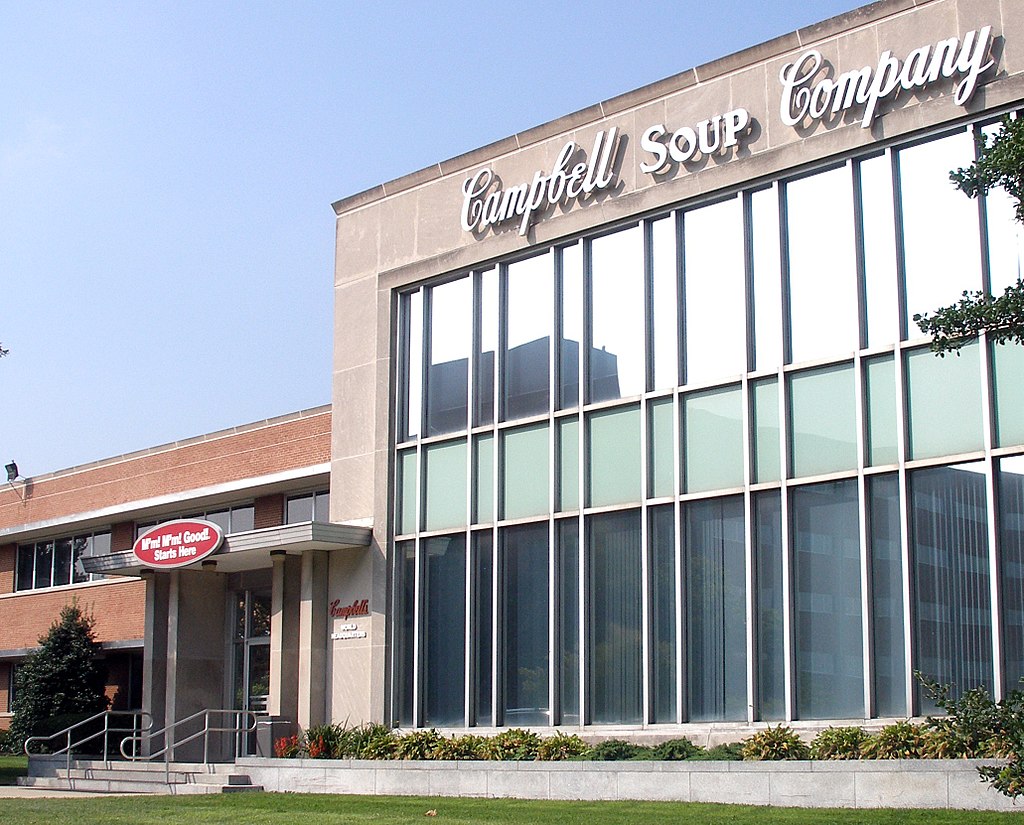 Touch the Soil News #1020 (Feature photo – Campbell Soup Company Headquarters in Camden, New Jersey – GNU Free Doc License)
When the top of a large corporation up and quits, there is generally more to the story. What happens to CEOs is often driven by stockholder expectations for more. If the CEO can't deliver, they often get ousted or quit suddenly.
In the case of Denise Morrison – who was CEO of Campbell Soup Company for the last 7 years – she retired abruptly on May 18, 2018. Campbell's Soup Sales have nudged downward from around $8.3 billion in 2014 to $7.9 billion in 2017. However, even though sales have been down moderately, the company's stock has dropped from $56.94 a share on 5/18/2017 to $34.37 on 5/18/2018 – an almost 40 percent drop.
Did Denise (age 64) decide life was too short to work for Wall Street? One must ask; are the economic problems of Campbell Soup Company the result of consumer changes in food preferences or lack of skill by the CEO?
According to Campbell Soup Company's annual proxy statement, Denise Morrison received total compensation of $9,425,477 in 2015, $12,932,181 in 2016, and $8,923,761 in 2017.
Want More? - Sign up below