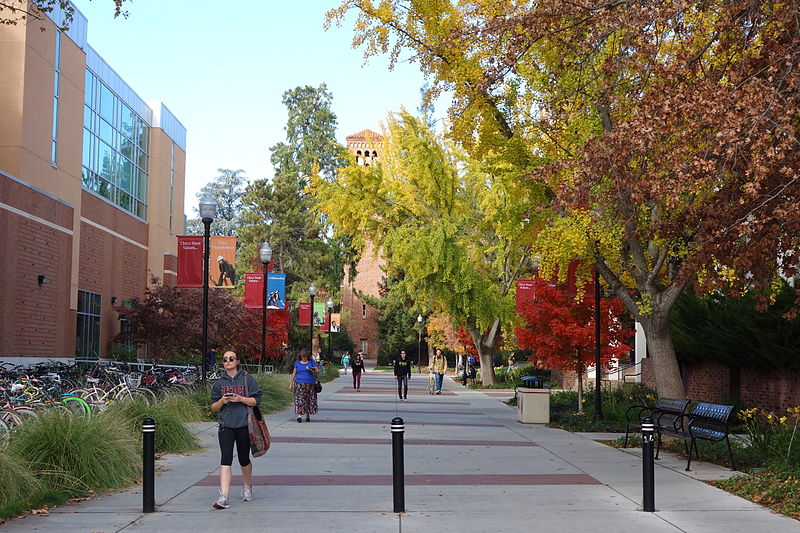 Touch the Soil News #366
According to the Texas Higher Education Coordinating Board, the average cost of tuition and fees has increased more than 95 percent statewide since 2004. Depending upon which poll you read, estimates are that as many as 50 percent of college graduates end up working in a field that did not require them to go to college in the first place. To add to the burden of trying to survive after college graduation, some 37 million students are struggling to repay the $1.2 trillion in student loan debt outstanding – roughly $32,000 per student.
Schools of higher education are at the core of teaching the nation about economics, finance and business. Somehow this knowledge has a demonstrated lack of correlation with graduates getting jobs and students being able to afford to eat while going to college.
Now, a new problem has arisen – college campuses are hotbeds of food insecurity. This is a national foul-up. There are roughly 20 million students attending college who need adequate and affordable diets if the nation is to have a future. The increase in tuition costs cannot be met by students whose families, unlike in the past can offer only limited support. The cost of a meal ticket at a college cafeteria can easily exceed $2,000 per semester.
Food insecurity varies from school to school and state to state. Some polls suggest campus hunger affects around 35 percent of students (7 million). One report published in the Journal of Nutrition Education and Behavior found the 59 percent of students at a midsize university in Oregon were food insecure at some point during the year.
Recently, the California State University system (23 campuses with approximately 460,000 students) did a study on campus hunger. They found, on average, 24 percent of students (110,000 students) frequently go hungry. At some of the campuses the rate was almost double the 24 percent average. The University is wrestling with solutions that include charity, food banks and arresting any negative stigma the may be attached to students receiving food aid.
Chico campus of California State University. According to the University, this campus has a food insecurity rate amongst students of 41 percent. Out of 17,220 students, 7,060 are struggling to eat.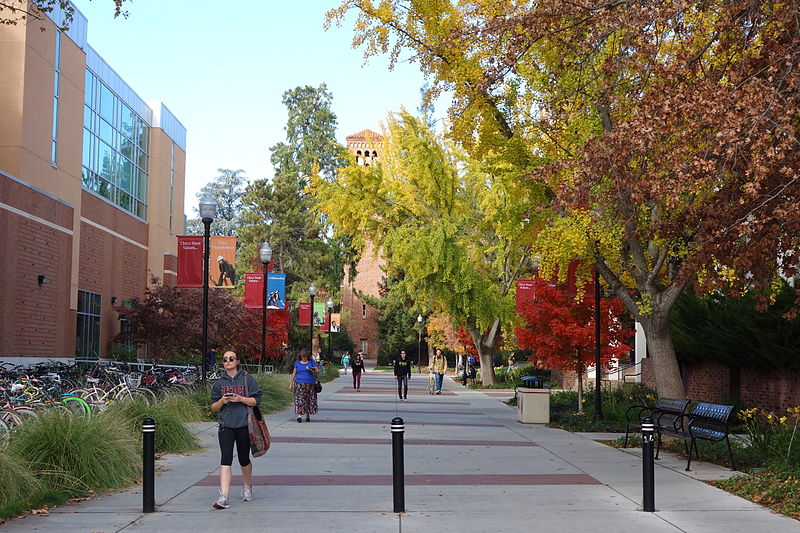 The seriousness of campus hunger has precipitated the formation of the College and Food Bank Alliance (http://www.cufba.org ). The non-profit helps colleges deal with student hunger and find solutions. As of this writing, CUFBA has 306 active member colleges participating in establishing food banks and other food- insecurity solutions.
College curriculums in business, economics and finance often promote competition – which in real world conditions dominos into hunger and starvation.
The emerging presence of food banks on college campuses may have more than just positive nutritional effects. The core principals of food banks include working together and helping others. Perhaps this model will infiltrate into college curriculums that teach economic, financial and business concepts pre-disposed to embracing obsolete competitive win/lose concepts instead of win/win concepts.
Following is a short video by North Carolina Central University which was one of the first college campuses to adopt the creation of an on-campus food bank:
Want More? - Sign up below