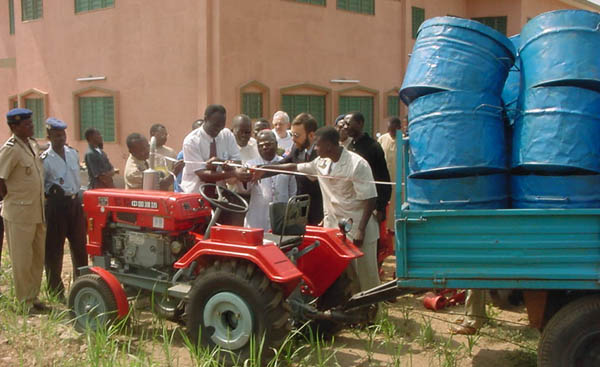 Touch the Soil News #1104 (Feature photo – Small Tractors for Africa – public domain Bureau of Public Affairs)
A recent article in Agritecture talks about the "Uber For The Farm". The effort is focused on Africa that is facing a frightening future. The concept is simple: Don't buy a small tractor for the small African farm, let "Hello Tractor" supply one.
Here is the scary part. Of the more than 350 million young Africans who will enter the labor force by 2035, less than 25 percent will find formal wage employment. What will the other 262 million African youth do?
You can read the full story here: http://www.agri-tecture.com/
Want More? - Sign up below