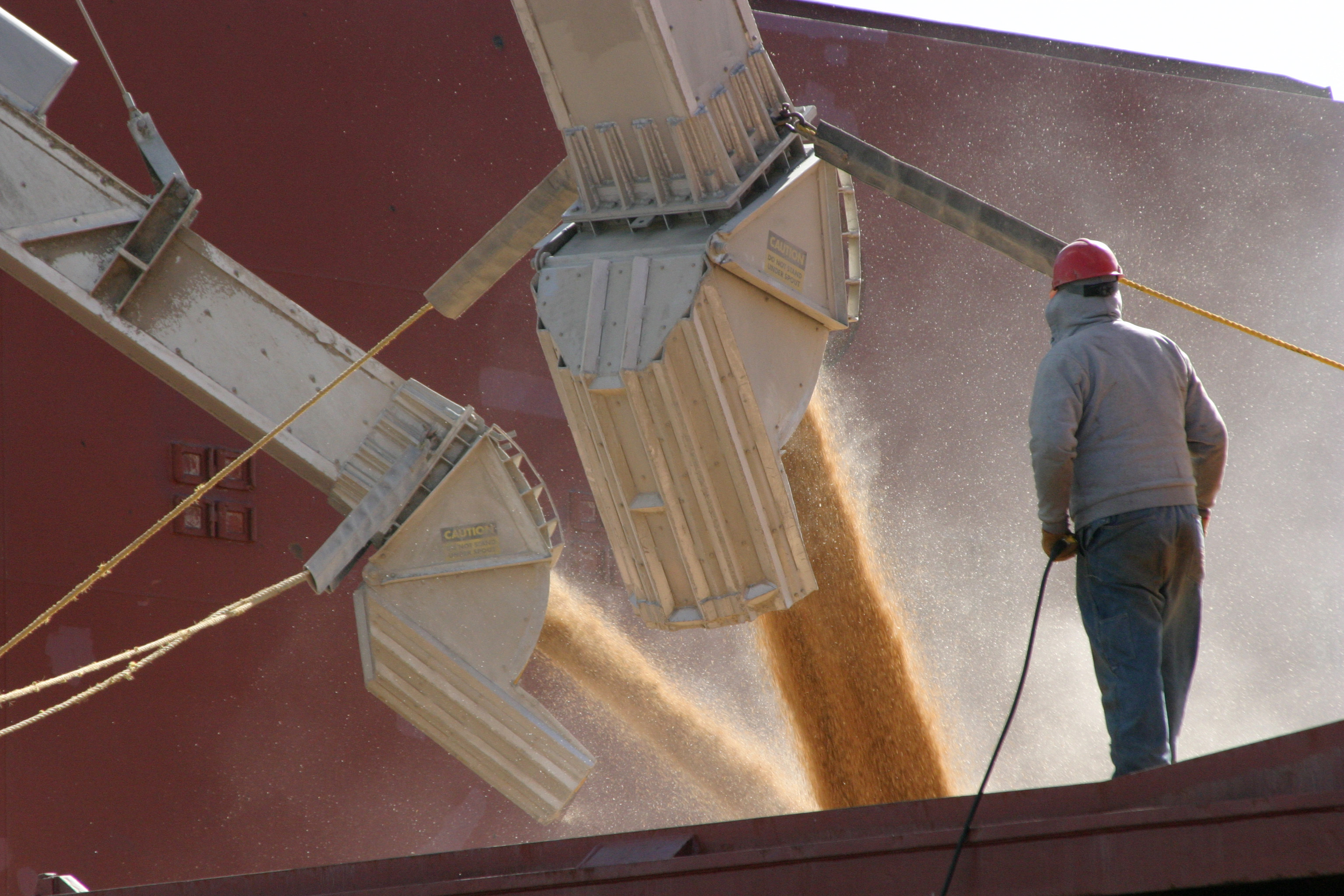 Touch the Soil News # 145
Do you know who the world's largest food company is? Many of us have not heard of this company because it is privately held and does not hit the news often. In fact, it is the largest privately held company in the United States. This does not mean that this company's role in our food is as obscure as its name. It is a food behemoth that dominates all roads between the world's farms and your dinner plate. The company's vision is to be the global leader in nourishing people.
Following are some facts of this company:
This company has more descendants that are billionaires (12 in total) than billionaires from any other company.
Family members of the founders of this company still own about 90 percent of the company.
Annual revenues were $135 billion for 2014.
This company is one of the world's largest producers of starch, glucose syrup, vegetable oils and fats – which end up in virtually all of the processed foods we eat.
The company raises livestock and produces feed.
All the eggs used in McDonalds restaurants pass through this company's plants.
The company supplies almost one-fourth of the U.S. domestic meat market.
The company is a global leader in livestock feed.
The company has the world's largest network of grain elevators and grain ports.
The company was founded in 1865 and is now 150 years old.
The company handles 25 percent of all U.S. grain exports.
The company has 140,000 employees in 66 countries.
One of the world's leading producers and marketers of concentrated phosphate and potash crop nutrients – farming as we know it, cannot exist without these nutrients.
Provides salt to most of the fast-food industry.
The company operates the world's largest fleet of ships – 550 in total – stopping at some 6,000 ports around the world.
Some of you might recognize the name, but never associated it with being the world's largest food and agriculture company. As food issues grow in proportion to a world that is less than food secure, climate change and health issues, we may hear more about this behemoth – Cargill. Info-Graphic #1 shows the top 10 food companies in the world and how Cargill overshadows them all in terms of size.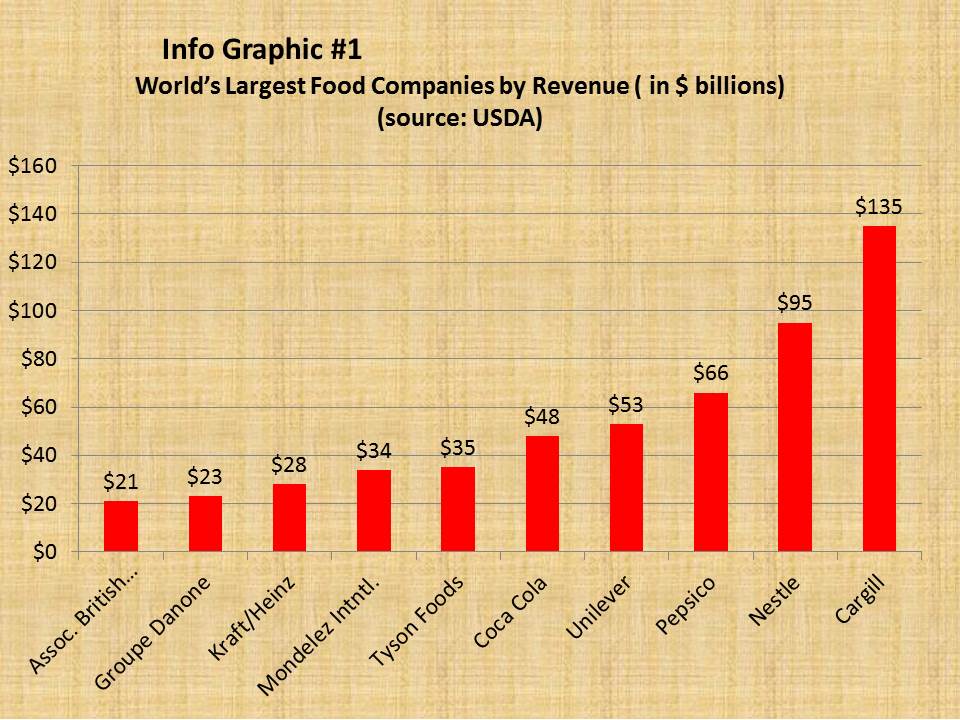 Following is a short promotional video put together by Cargill – a rare occasion as the company celebrates its 150th birthday:
Want More? - Sign up below