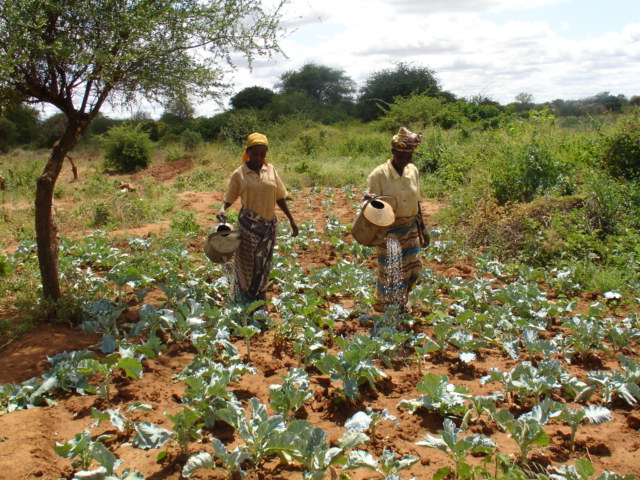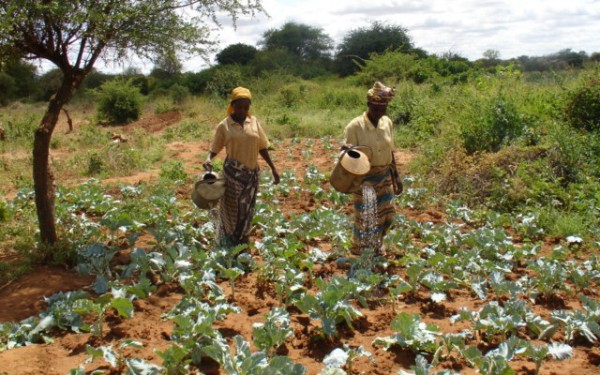 When capital flows into commerce as an investment – instead of as a medium of exchange – it will always strive to take out more than it puts in. Over-time this increases the cost of everything it touches. For example, let's say a farmer – whose farm is paid for – retires. Prior to retiring, the cost of food off the farm was minimized by only having to pay for taxes and actual production costs. Upon sale, the purchase price becomes the new cost basis. Now, the food off the farm has more costs which can be interest and principal to a lender or a return on investment by the purchasing investor that turns around and leases it out.
Capital flows into farmland – for whatever reason – will always push up food prices. Every notch that food prices go up, creates more economic opportunity for smaller scale enterprises. For many, the land and water costs for a backyard farm are not going to change much. Community gardens – supplied with municipal water – may well have lower costs.

Non-profit and local cooperative farming ventures – without high return on investment expectations or gratuitous senior management compensation – carry the potential to out compete Wall-Street enterprises. That said, following are recent snapshots of big capital flows seeking to get rich in farming. In their scramble, their cost basis goes up.
March 23, 2015 – Johannesburg, South Africa │ Action Aid, an NGO advocating human rights, has identified Swedish company EcoEnergy as participating in an illegal farmland grab in Tanzania. At the heart of the matter is EcoEnergy's recent securing of a 99-year land lease on over 20,000 hectares (50,000 acres) for the development of a sugar cane plantation. In its first phase, the project will displace around 1,300 people. Global agricultural development is turning out to be a standoff between people and market-oriented agriculture. Often, market-oriented agriculture means exports. Exports provide governments (some of them corrupt) with cash while displacing local people. (Regardless of where the food goes, it will have to pay higher costs for any borrowed money, investment return expectations, long-distance transportation costs and new layers of management personnel.)
March 25, 2015 – Westminster, CO │ Farmland Partners, Inc. announced that it has entered into a purchase agreement to acquire eight (8) row crop farms in North Carolina, South Carolina, and Virginia comprising an aggregate of 15, 042 acres. The purchase price is made up of $49.8 million in cash and 2,981,971 shares of common stock and other equity in the company's operating partnership. Farmland Partners is an internally managed real estate company that owns and seeks to acquire high-quality farmland located in agricultural markets throughout North America.
This deal comes on the heels of another deal on March 13, 2015 in which Farmland Partners acquired three (3) row crop farms in Nebraska and Colorado totaling 2,592 acres. Farmland Partners now owns 101 farms totaling approximately 64,388 acres.
March 27, 2015 – Quezon City, Philippines │ The Asian Peasant Coalition (APC) has denounced the World Bank for its role in financing farmland acquisitions that displace indigenous peoples. At the heart of the issue is the dramatic call for increases in capital flows into agriculture to increase global food production. The Food and Agriculture Organization (FAO) of the United Nations is suggesting that agricultural and food investments must increase from the present (around $142 billion a year) to $209 billion to feed the more than 70 million more people coming to Earth every year. The APC contends that the World Bank's investments in agriculture ($8 billion in 2013) goes into projects undermining indigenous peoples and their ability to feed themselves. (Not mentioned is that the new basis of the land purchased will increase the cost of food.) See uploaded video clip.
Want More? - Sign up below