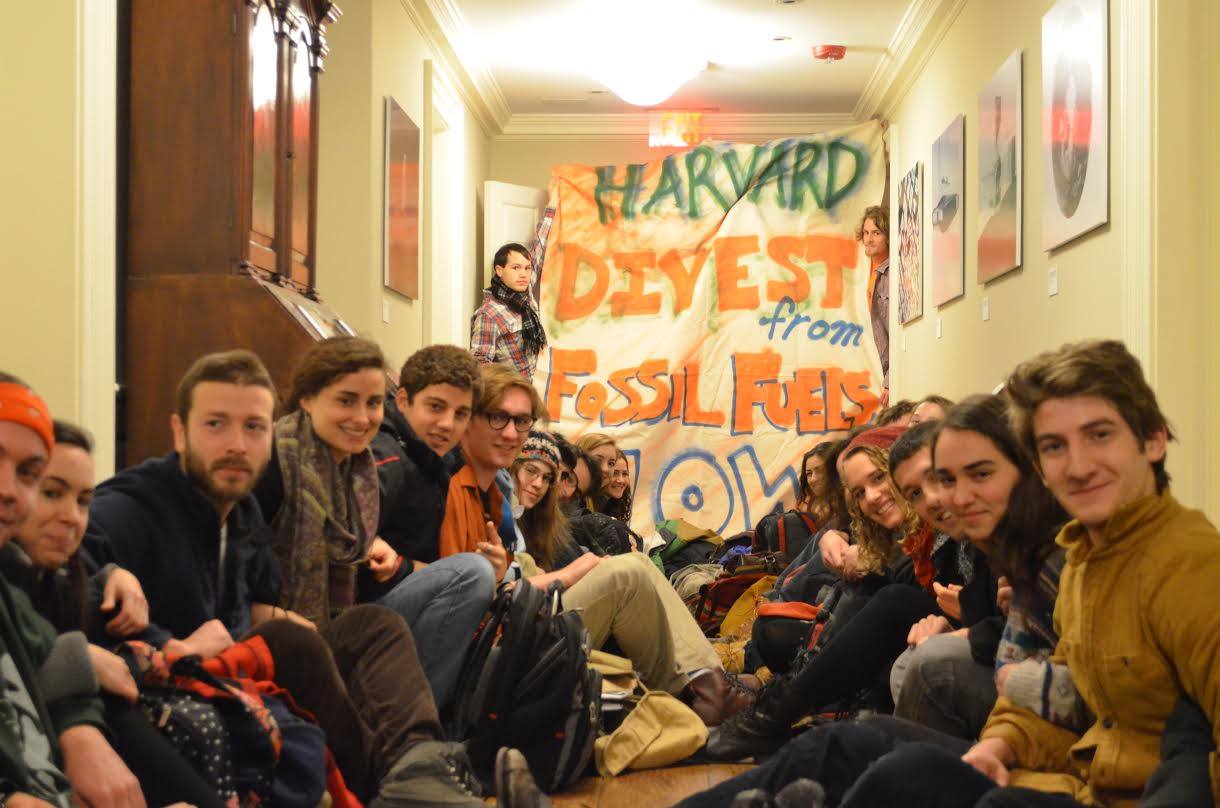 Touch the Soil News #235
Public perceptions of the fossil-fuel industry are rapidly turning sour. This is a pattern of thinking not totally unlike perceptions about food and industrial agriculture. Is it possible that by observing current fossil-fuel perceptions that we see a pattern of thinking that could further infect attitudes towards industrial agriculture?
For market gardeners and urban farmers, it is probably worth following the emerging demise of the fossil-fuel industry. Attitudes towards fossil-fuel burning will not only affect big oil companies, but $ trillions in investments as oil, gas and coal stocks loose value. In many ways, the loss of investments in fossil fuels will hurt many investors and at the same time benefit many new investors whose sustainable solar, wind and other upcoming inventions will step in to take the cash flows historically directed into fossil fuels.
Harvard Students call for the University's endowment funds to divest from fossil-fuel companies. Environmental heavyweight - Robert F. Kennedy Jr., a Harvard alumi, has voiced his support for the students. (Photo courtesy of Divest Harvard)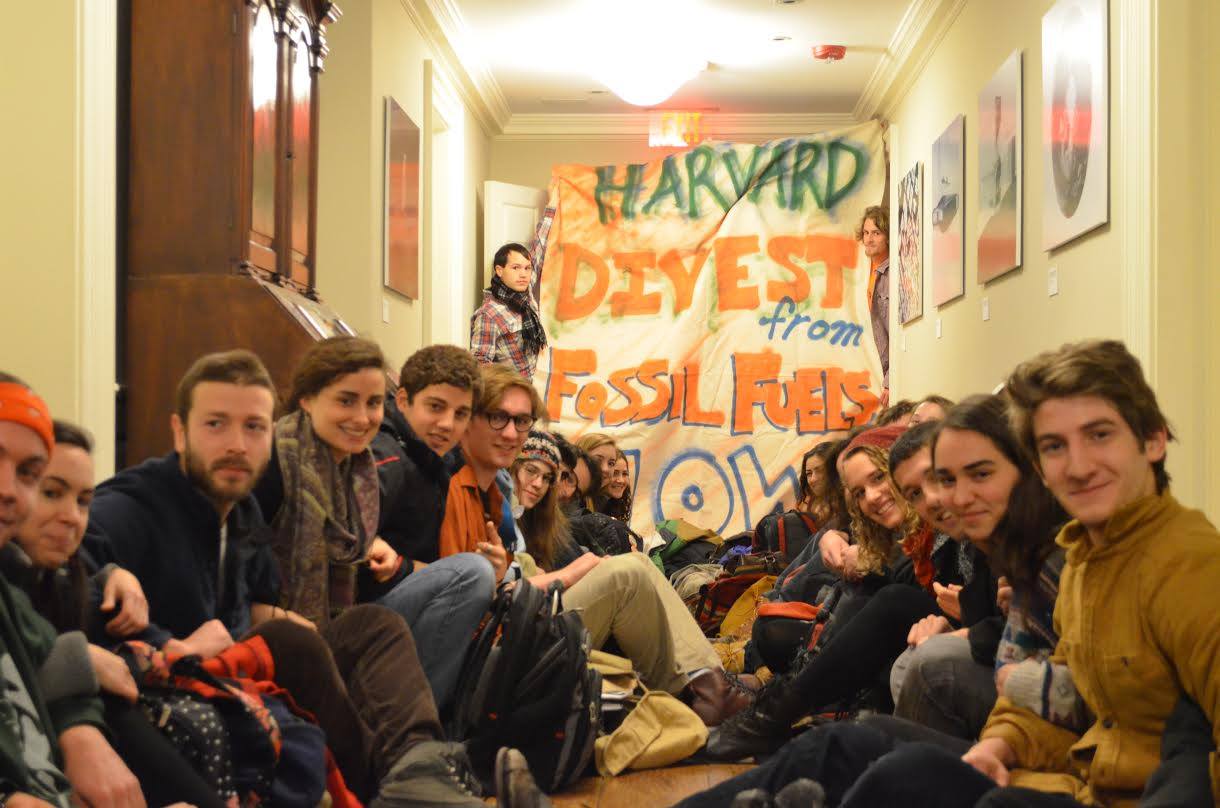 Following are some highlights of the fossil-fuel landscape that are undeniable in their larger and longer-term impact.
Bloomberg News recently reported that global subsidies for the fossil-fuel industry are around $550 billion a year. This does not include health and environmental costs.
According to the International Monetary Fund, fossil fuel subsidies, when including costs of pollution, healthcare and climate change are a staggering $5.3 trillion a year. That is equivalent to $10 million every minute of every day.
According to the latest "Divestiture report from Arabella Advisors, in September of 2014, 181 institutions and 656 individuals representing $50 billion had committed to pull out of fossil-fuel investments. As of September, 2015, that number had grown 50-fold to $2.6 trillion in assets committed to divest from fossil-fuel companies. Below is a short video clip on how the John D. Rockefeller is divesting from fossil fuels
Stock analyst Brett Fleishman just reported that over the last 21 months, fossil-fuel stocks have lost 30 cents on the dollar.
On the other side of the fossil-fuel arena is a new arena called electric cars. By year end 2015, estimates are the cars on America's roads – either fully electric of with a plug-in hybrid option, will total around 420,000. Globally, that number is expected to reach over 900,000.
Tesla Motors, with cars whose battery-only range is around 275 miles to the charge, is now selling around 50,000 cars a year. Following is a short video clip of a new Tesla in a drag race with a 700-horse Dodge Hellcat. It is not fossil fuels that win (so, market gardeners, do not lose hope).
BMW, Nissan, and GMC will all have cars with ranges of 125 to 200 miles per charge in the next year or so.
Want More? - Sign up below