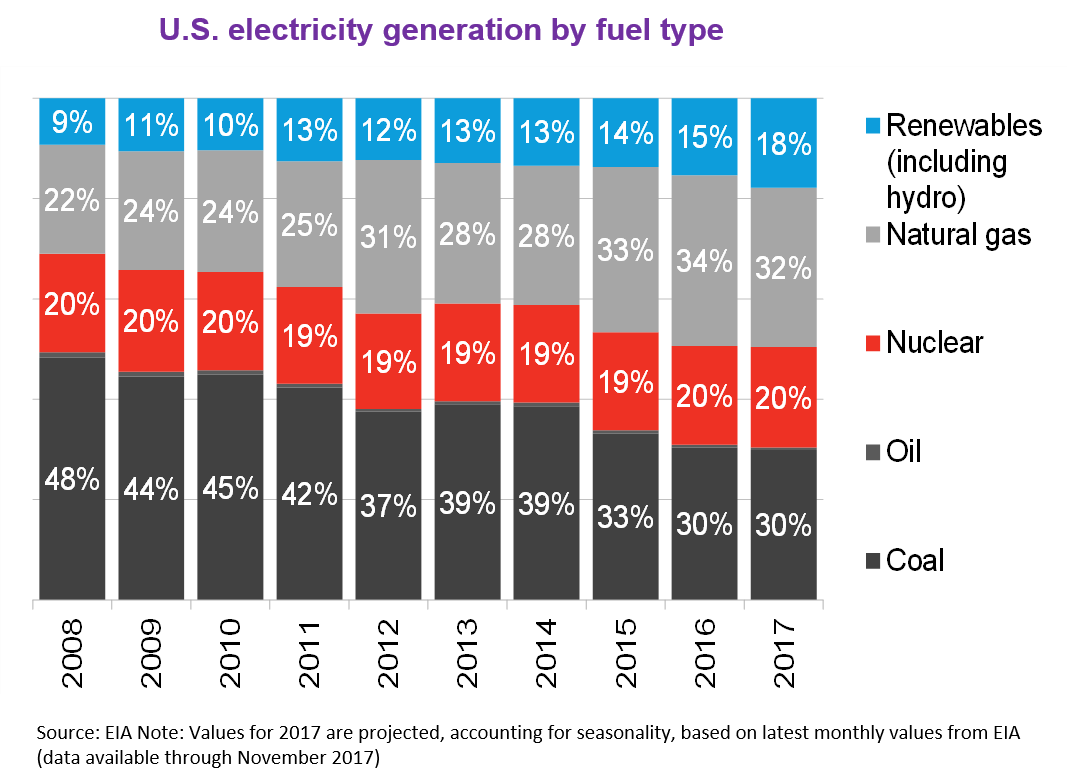 Positive Future #87 (Feature photo – U.S. Electricity Generation– U.S. EIA)
The U.S. Energy Information Administration just published a chart that illustrates the changing mix of fuels that generate the nation's electricity. The most noticeable change has been a 19 percent increase in the use of renewables and natural gas with an equal loss in oil and coal since 2008.
Overall, U.S. investment in clean energy reached $57 billion in 2017. Renewable energy was the only sector that gained market share in 2017. Natural gas lost 2 percent. Nuclear stayed the same. Coal stayed the same.
The trends away from coal, oil and natural gas appear to be solidified. With a 3 percent gain in market share in one year, renewable energy may become dominant the dominant source in the next few years.
Want More? - Sign up below